What does wellness mean to you?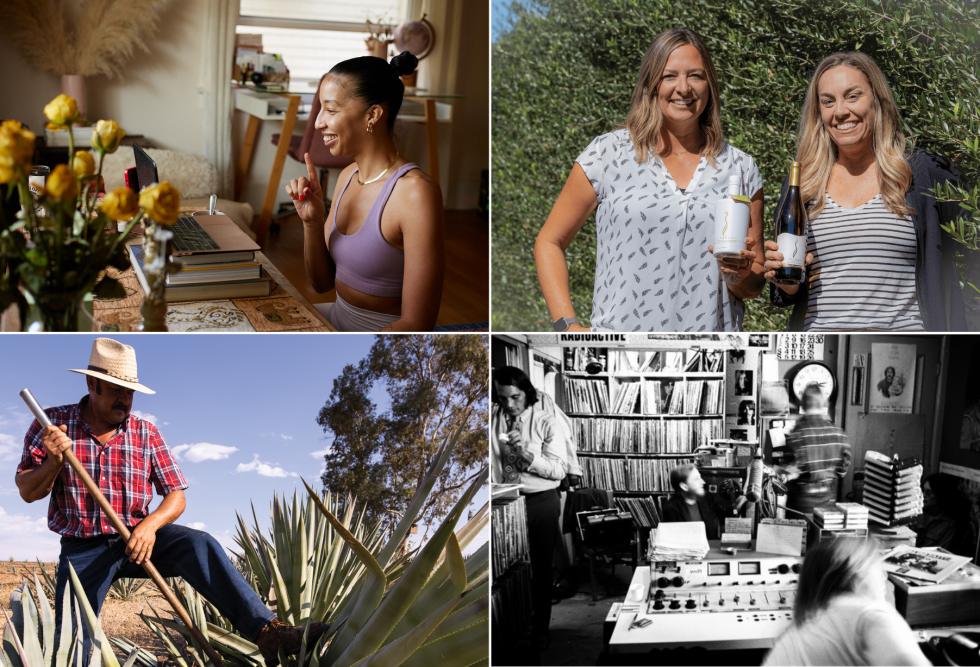 From: Vanessa Labi
What is wellness for you? Sitting on a meditation cushion for 10 minutes? Getting your steps? Talk therapy? Well-being is many things: a perpetual quest, a form of prevention and a whole economy. Although the pandemic has seen a pause in the global wellness economy – consumers have cut discretionary spending during shutdowns, slowing the upward trajectory of the industry – the lag has been followed by a surge as people sought wellness as a prevention against disease.
"I don't think we've ever had a greater focus on wellness since before this pandemic, because the pandemic has really highlighted the need to be resilient," says Dr. Scott Fishman, executive director of the new UC Davis office. Well-being education.
For my November health article, I sought to examine our developing culture of empowerment as people face continued isolation and a fragmented health care system. I was also curious about how the Capital Region reflected the national rise of wellness-focused businesses and who these businesses were accessible to.
Here is the rest of the Capital Region recap:

The leaders of small radio stations with an indie spirit and a community vocation prove that their business model is possible; Lodi-based olive oil company Calivirgin has revamped its operations to include a new wine line and consumer facility; Northern California agave growers are demonstrating that the crop can thrive on acres traditionally known for their fruit, nuts and wine grapes; and a Solano County roofing contractor is planting agave crops on his land with the intention of selling his mature plants to regional distilleries.
Recommendations from our editors:

In this section, we editors share what we read, listen to, watch or even eat. Here's what we're consuming this week:
Judy: I spent a lovely afternoon in the Capay Valley visiting the Yocha Dehe Wintun Nation's Seka Hills Oil Mill and Tasting Room. You can taste six delicious different olive oils, including freshly pressed Olio Nuovo, as well as balsamic vinegar with figs, berries and pomegranate. You can spend the day having lunch and sipping wine in the tasting room, which features an extensive gift shop with items perfect for gift giving.
Jennifer: A few years ago in Reykjavik, I searched Facebook for free events and found a concert by Greenlandic folk musician Simon Lynge. When I arrived at the scene, I saw no signs of life, so I posted a comment on the event page. "We're here," Simon texted me a few minutes later. "Mounted!" The intimate concert, on the second floor of a café, was so much fun that I have listened to his music from time to time ever since. Now he's come out west for a series of shows in California, including one in Paradise today and Carmel Valley tomorrow!
vanessa: I attend the Verge Center for the Art's monthly Artists' Lounge, where a group of local artists (or people close to art like me) sit down and discuss a few assigned readings. One of the articles this month talked about how Burning Man, the annual arts festival in Nevada's Black Rock Desert, was much worse this year. I don't think I will ever go to the festival, but I was intrigued by the writer's thoughts on how the effect of the pandemic on our cultural systems, attitudes and mutual trust has been felt even at such an idealistic and community-oriented event. like Burning Man.
Tips:
Nominations are open for Comstock's Women in Leadership issue, so submit your picks by December 1! Don't forget to subscribe to the magazine to stay up to date on business trends in the region, and follow us on Instagram, Facebook, Twitter and LinkedIn for daily stories and extras.