The Unsolved Mystery of the Masked Man in Omaha Ways | Local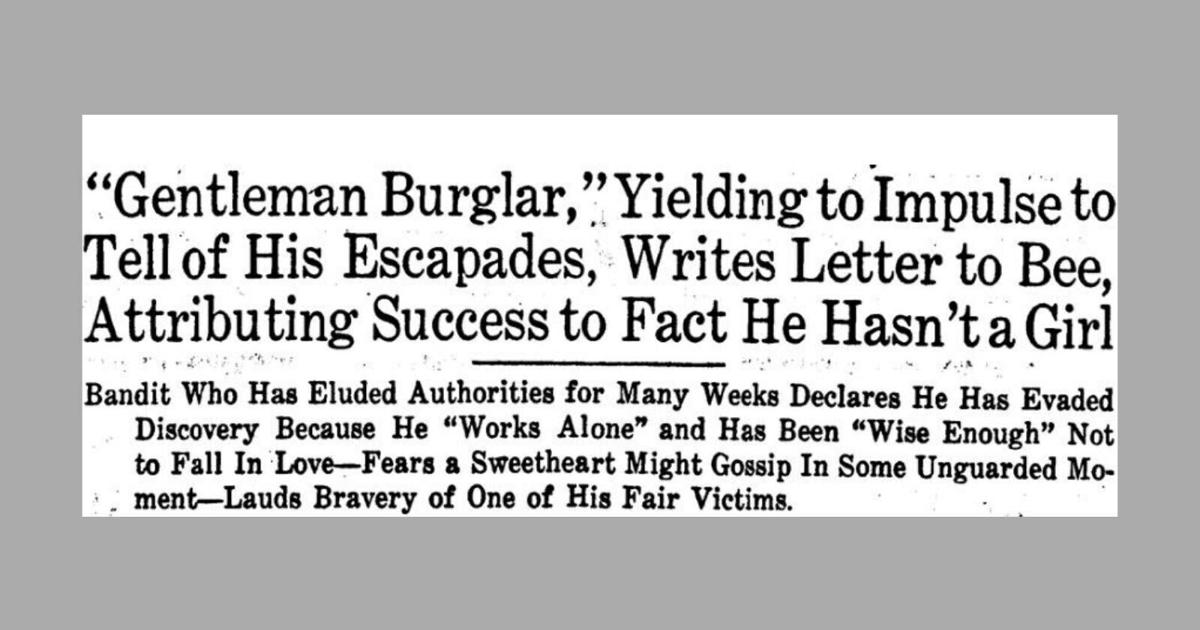 "Omaha's gentleman burglar is in danger of being seriously hated. Its activities, however, do not attract much police attention, "a firecracker said on the Daily Bee's August 10 opinion page.
The wave of one-man crimes continued. AJ Blakely, who owned gas stations, used a gun to hunt a barefoot burglar at his home at 42nd and Douglas Streets who had not found Blakely's $ 700 receipts from that day. Two houses near Dewey Park were broken into the next morning, bringing in two watches and $ 93.
Five days later, HO Edwards at 34th Street and Poppleton Avenue lost $ 5.50 in a head-to-head.
"Is that all?" the burglar said sullenly. "That's it," Edwards replied. That was not all. Before waking Edwards up, the burglar had taken $ 400 worth of jewelry.
The WR Pratt house at 21st and Lothrop Streets was the next target. After taking $ 375 in jewelry, he searched for the wallet in Pratt's pants. "What are you doing for the money?" There is only $ 3 in your pockets. Pratt: "I write checks. "Burglar:" Hmm. I'll take your checkbook then. And with a "Good night," the burglar quietly closed the back door. "
Omaha police believed to have her man in early September. He was detained for eight days and released after no evidence against him could be produced. The man fit the description of being tall (5 feet 11 inches), light (180 pounds), and a long, pointed nose. A large number of watches, rings and scarf pins were found in his room. On his person he had over a dozen pawnshop checks and 13 money order receipts for addresses in Kansas City and St. Joseph, Missouri. But the man had alibis for all of this.