The life of Princess Alexandra in photos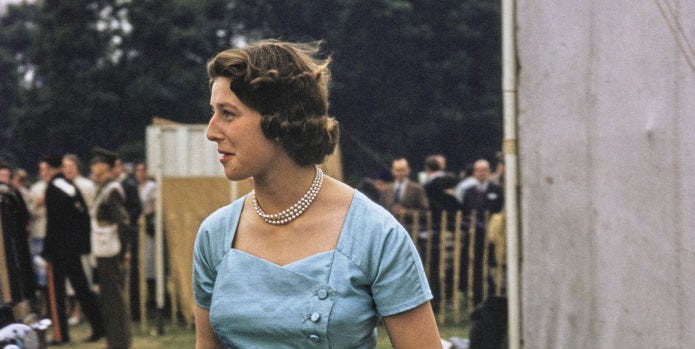 Princess Alexandra was born on Christmas Day in London, England to two royal parents: Prince George (King George V and Queen Mary's fourth son) and Princess Marina of Greece and Denmark. At the time of her birth in 1936, just two weeks after King Edward VIII abdicated the throne, she was sixth in line to the British throne, behind her cousins ​​Princess Elizabeth (the future Queen Elizabeth) and Princess Margaret, and her brother eldest Prince Edward (the current Duke of Kent).
In 1963 she had a royal wedding at Westminster Abbey, when she married Angus Ogilvy, the son of an earl. After Angus was knighted in 1988, Princess Alexandra assumed the title of Honorable Lady Ogilvy. She has two children: James, born in 1964, and Marina, born in 1966. Today, she is a grandmother of four children and remains as stylish as ever. Here, scroll through the best photos of Queen Elizabeth's cousin, Princess Alexandra, over the years.
Advertising – Continue Reading Below
1937
In one of Princess Alexandra's earliest photos, she is held by a nanny while her mother, Princess Marina, holds Prince Edward's hand. The family lived in Belgrave Square, London.
1939
This photo shows two-year-old Princess Alexandra pictured on the beach at St Margarets Bay in Kent.
1940
The younger royal siblings, Prince Edward and Princess Alexandra, played with toys in the garden of their Buckinghamshire home.
1944
An official portrait of Princess Alexandra, 8 years old. At age 10, she was sent to boarding school in Healthfield, becoming the first British princess to attend boarding school.
1946
In 1946, Alexandra joined her cousins ​​Princess Elizabeth and Princess Margaret as bridesmaids at the wedding of Captain Lord Brabourne and Patricia Mountbatten. In this photo, Alexandra is in the center, standing next to Margaret. The future queen is at left back.
1954
Princess Alexandra became godmother to the British Red Cross Youth in 1952 aged just 15 and officially took office in 1954.
1954
The original caption for this photo of Alexandra at 18 read "Princess Alexandra is of an age where Brits can speculate on the course of her romances."
1955
A newspaper called Princess Alexandra "Mayfair's new reigning glamorous girl" when she was just 19. The article goes on to say: "Succeeding Princess Margaret, Princess Alexandra has taken the lead in London's most fashionable young gay nightlife crowd."
1956
Princess Alexandra is pictured here in the garden of the Kent family home, Coppins, in the village of Ivers. She links arms to her brother Prince Edward, who became Duke of Kent on the tragic death of his father in a plane crash in 1942. On the far right is their mother Marina, Duchess of Kent and Princess of Greece.
1960
A young glamorous glamorous princess in an evening dress.
1963
Angus Ogilvy became only the second commoner in the 20th century to marry a princess royal. Here, the Ogilvys are pictured on their wedding day at Westminster Abbey.
1963
Princess Alexandra wore a dress designed by John Cavanagh, made from Valenciennes lace.
1964
At their wedding, Queen Elizabeth offered to make Angus Ogilvy an Earl, but he refused. Consequently, Alexandra and Angus' children, James (pictured here as a newborn) and Marina (born in 1966) are untitled.
1967
Princess Alexandra wore the Russian Pearl Bandeau tiara to a film premiere in London in 1967.
1968
The Princess with her four-year-old son, James, at Thatched House in Richmond.
1969
Princess Alexandra with her husband and their daughter Marina while filming a TV show.
nineteen eighty one
Princess Alexandra rode in a carriage with Princess Diana at Royal Ascot in 1981. The Princess of Kent is a regular at horse racing.
1983
The Princess posed with officers from the Queens Flight during a visit to RAF Benson in Oxfordshire. Princess Alexandra takes part in more than 100 engagements on behalf of the Royal Family each year.
1985
Princess Alexandra and her brother Prince Michael at a ceremony to honor those who died in the Falklands War at St Paul's Cathedral.
1989
Princess Alexandra and Sir Angus Ogilvy attended a Buckingham Palace Garden Party. Alexandra does not shy away from a bold print.
1990
Alexandra wore a monochrome purple velvet outfit to her daughter Marina's wedding.
1999
Alexandra often attends royal engagements with her brother, the Duke of Kent. Here, the royal siblings attended the wedding of Princess Alexia of Greece.
2005
Her husband, Sir Angus Ogilvy, died on December 26, 2004 and was buried in January. Here Alexandra is pictured at the Thanksgiving service at Westminster Abbey for her late husband in March 2005.
2009
According to the Royal Family's website, Princess Alexandra is patron or president of more than 100 organisations.
2012
The princess loves a monochromatic outfit.
2014
Alexandra waved to the crowd at Trooping the Color 2014. Next to her in the carriage is her brother, the Duke of Kent.
2015
Once again, Alexandra is joined by her brother for an outing.
2015
At Royal Ascot, the princess never gave up on bright colors.
2016
To celebrate Princess Alexandra's 80th birthday, Queen Elizabeth hosted a reception to celebrate her patronages at Buckingham Palace.
2017
The princess' hat style has been remarkably consistent over the years.
2019
She wore her pearl choker to the Epsom Derby in 2019.
2021
In 2021, Princess Alexandra handed over her patronage of the Association of Guide Dogs for the Blind to Sophie, Countess of Wessex.
2022
During the annual Commonwealth Day Service, Alexandra wore her favorite beaded choker necklace.
2022
At the Epson Derby over Queen Elizabeth's Platinum Jubilee weekend, Princess Alexandra wore a turtle brooch.
2022
Princess Alexandra repeated her outfit from Royal Ascot seven years earlier. She is pictured here with Patricia Knatchbull, 2nd Countess Mountbatten of Burma.
This content is created and maintained by a third party, and uploaded to this page to help users provide their email addresses. You may be able to find more information about this and similar content on piano.io
Advertising – Continue Reading Below