Summer Explorer: City of Airdrie promotes 'Airdrie Ale Trail'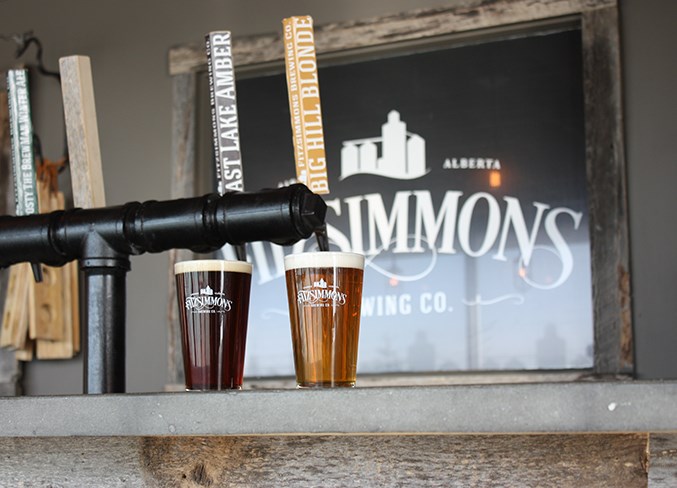 With the creation of the Airdrie Ale Trail Paperback, Airdrie Tourism hopes to connect people to local beer and local produce.
Sampling some of Airdrie's best beers just got a whole lot easier this summer, thanks to the creation of the Airdrie Ale Trail.
The Airdrie Ale Trail is a city-created paperback that shares the stories behind the city's brewmasters and connects locals and visitors to local breweries and establishments that serve their products.
"My goal is to make Airdrie the most connected, collaborative and sustainable foodway network in Alberta," said Shauna Quinn, Airdrie's Tourism Development Officer, who led the initiative. Ale Trail.
"We hope that over time we can welcome new brewers to Airdrie and increase the number of establishments that support them."
By distributing the Ale Trail paperback, Quinn hopes more establishments will reach out to say they have local beers on tap to be included next season.
Currently there are four breweries along the Airdrie Ale Trail including Fitzsimmons Brewing, Atlas Brewing, 948 Brewing and Balzac Craft Brewing. Solutions Brewing, another local brewery, is also mentioned on Airdrie's website, although it does not yet have a physical location.
"I think they each have their own story and the fact that they chose Airdrie to start is a really huge business – so close to our farming neighbors that you really get a lot of that flavor," Quinn said.
She touted the number of breweries that collaborate with local farmers, adding a sustainability factor to their operation.
Additionally, microbreweries often collaborate with each other, according to Quinn.
"I think in Airdrie, because they're so small in this scene and new to this scene, what impresses me the most is how well the four breweries work together," she said. . "They are loyal to each other and the craft beer scene really opens up this family brewery experience."
948 Brewing was founded by two longtime friends and opened for just four hours on March 14, 2020 before being closed due to the COVID-19 pandemic.
The two brewers spent the next few years riding the roller coaster of the pandemic, but despite repeated challenges, they managed to brew at least 50 different types of beer in the past two years.
"It was amazing, the community has been absolutely amazing – supporting us," said Kyle Wudrich, co-owner of the brewery.
Named after the original Airdrie phone number prefix, 948 Brewing is synonymous with experimentation and fun when it comes to their batches of beer.
"We [brew] all in small batches, so we play with flavors," Wudrich said, adding that they change flavors weekly. "If you want to try something new, this is probably the place for you."
Their most popular beer was a jalapeño pale ale, Wudrich said, but visitors also enjoyed a punch-flavored tropical beer and all kinds of fruit lagers. Although not 948's most popular beer, Wudrich said he regularly enjoys ESB – an English style bitter.
Altas Brewing joined the Airdrie microbrewery scene quite recently, combining Greek mythology with a passion for beer. Brewmaster Michael Phipps serves his own recipes perfected over 30 years of home brewing.
For those who love their English-style ales and easy-drinking ales, Balzac Craft Brewing has the perfect beers, reflecting "the flavors and locations of globetrotting memories," according to Airdrie's Ale Trail webpage.
Fitzsimmons Brewing was first on the microbrewery scene in Airdrie and has been leading the way on the local beer scene since 2017, winning numerous awards over the past five years.
Co-founder and head brewer Cody Fitzsimmons is known for his fresh, clean beers that reflect the local character of the ingredients.
Throughout the summer and early fall, the Airdrie Tourism team has been busy creating a RAW Ingredient Guide to showcase all of Airdrie's licensed food makers, bakers, growers and pickers , including processors and manufacturers.
"It's just a continuation of the idea of ​​creating this connected, collaborative food scene in Airdrie," Quinn said. "Not only would other businesses and restaurants know where they can get different ingredients or culinary assets, but our residents can also know where they can buy local."
To experience Airdrie's Ale Trail, go to airdrie.ca and type in Airdrie Ale Trail. Or find the paperback here: issuu.com/cityofairdrie/docs/airdrie_ale_trail_proof