Stonebwoy under fire after claiming reggae 'belongs to Africans' not Jamaica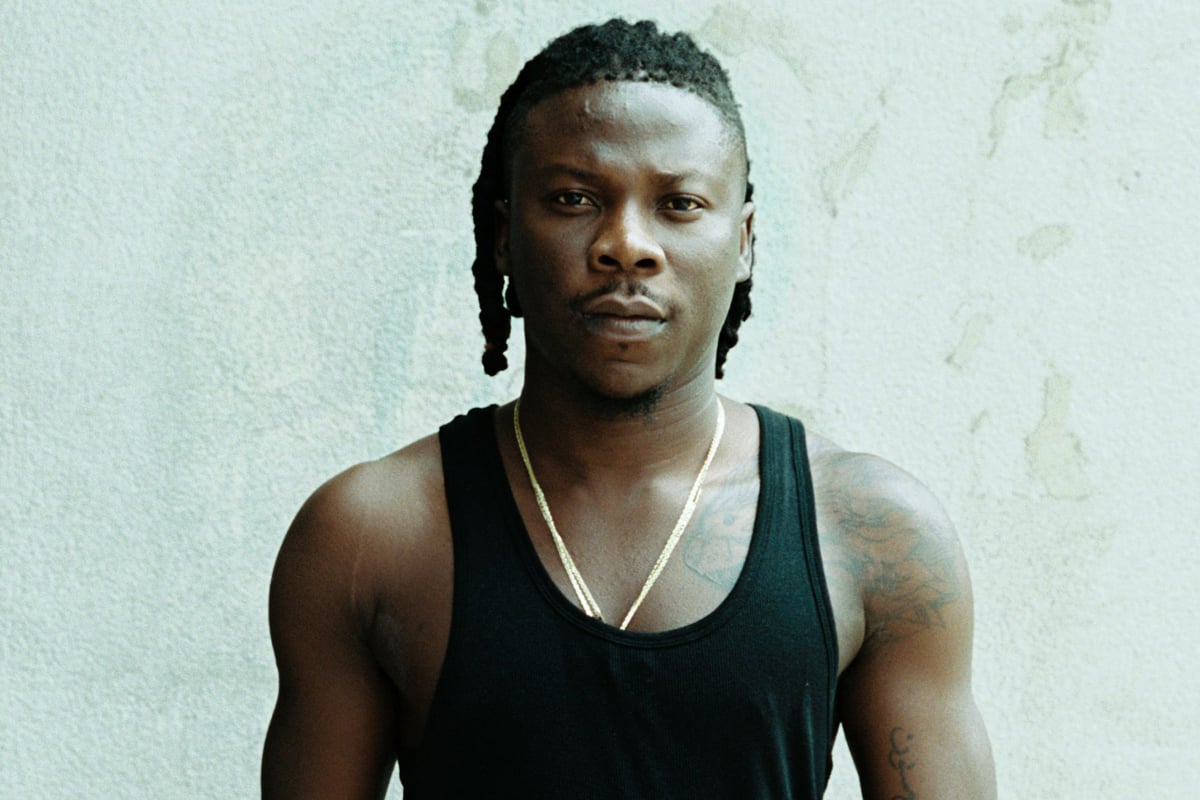 Ghanaian Reggae/Dancehall artist Stonebwoy comes under fire, mostly from Nigerians, after claiming in an interview that Reggae music 'belongs to Africans' not Jamaica, and that Afrobeats originated from Highlife music Ghanaian.
In an interview with TheCable Lifestyle newspaper, Stonebwoy, who was declared the prince of dancehall by dancehall icon Beenie Man last December, was asked about his take on the argument made by "a lot of people" according to which reggae is not an African thing.
"I'm not the only one doing this, there are tons and tons of people who get inspired by this kind of music. It does not belong to any Caribbean society by its core. It belongs to Africans and we benefit from it in various ways," the Bhim Nation artist had said.
"Reggae is rooted in the heart of Africa. It's not a foreign style or movement… Even our Afrobeats today are also from the core highlife, where the core highlife is telling stories and bringing people to awareness. Whether it's Reggae, Dancehall, Highlife or Afrobeats, they all come from the same source," Stonebwoy noted.
The Ghanaian also erroneously stated that all Jamaicans are of African descent in a bid to bolster his argument.
"Remember Jamaicans are all Africans because of the slave trade. So that's just the music we're making again," he said.
INTERVIEW: Africa Owns Reggae Music – Not the Caribbean, Says Stonebwoy | The Cable Lifestyle https://t.co/B7oMR9VjrE pic.twitter.com/sepKTJiNXZ

— CableLifestyle (@CableLifestyle) September 18, 2022
However, he was taken to task by Nigerian blogger Corporate Junky, who said Stonebwoy's comments were not just an affront to Jamaicans, but that Ghanaians had "this idea that they own everything and everything comes of Ghana".
"Reggae is not from Africa. It is not an African product. It is a Jamaican product. It is a Caribbean product. You're not going to take that away from them. OK, that's called stealing… you're not going to take away their inheritance…. It won't work. Ghana will have to learn to build itself; build their product; build their own music and stop clinging to other people's success," he said.
Stonebwoy who is a Dancehall artist and now he is trying to "take Reggae" and claim Reggae for Africa. No. You see, I come from Africa; I'm not gonna let you do this. It's not believable; it is not true. Because according to this logic, you can also say that Hip Hop comes from Africa, because Africans were once Africans who were sold as slaves," he said.
He added: "It's the kind of thinking that makes you very unintelligent, makes you very basic. Reggae and dancehall are Jamaican products that people like Stonebwoy have tapped into and made careers out of, because Jamaicans you gave life. Now you want to take their product and claim it for Africa? No, that won't work.
Corporate Junky was backed by a host of fellow countrymen, including Real Ebony Queen.
"It's the same way they claimed Afrobeat, until Ebo Taylor said in his video that Fela is the originator of Afrobeat…Meanwhile, Ghanaians are doing the same thing to Jamaicans. Ghanaians should stop this stupid mentality that all good things come from Ghana and very soon Ghanaians will start claiming that Jesus is from Ghana and not from Israel. Some Ghanaians are HYPOCRITES and delusional," she said.
"Bob Marley, Buju Banton and all the artists in the world are from Ghana, crazy people," added Jonathan Ogbone.
For Lucky chukwiuma, the interviewer should have stopped Stonebwoy stopped in his tracks and corrected him on his false assertions.
"Notice how he tries to convince Nigerians to talk about all this f-ckery African reggae. Naaaaaaaah bruh, Nigerians will never roll with such a damaging statement. Reggae is Jamaican and organic to them. #RespectReggae," noted the 'man.
Another woman, VIC Lovely, pointed out that such claims were not new and African Americans were not spared from such claims as Ghanaian highlife singer Gyedu Blay Ambolley claimed in an interview, that rap music was a "totally African thing" that he invented. and presented to the world.
On TheCable Lifestyle's Twitter page, Stonebwoy's rebuke and the mockery of his compatriots were serious.
"Ghanaians will say everything in the world is from Ghana if they get the chance. What a nation," said Sunny Yande.
"How many Africans make reggae music? Go sit down…
They are just fans themselves," Makdatafriqa said after reading the article.
"Bla, bla, bla. Jamaicans own reggae. That's where it was created developed. Dear god," another woman said.
Makdatafriqa also had a tiff with Bhimbright2 after saying "Do you know most of them know a lot about our culture even as far as they have our names now how do they get all this African historical stuff else they brought by an African RELATIVE.
"Caribbean countries are not African countries with the fact that they have African descent. You are insulting me here and trying to justify what Stonebwoy said. Even if it's wrong. Grandis mtfkr… We have Africans in America too, in Europe too, why would he not claim their genders too? You're just a jerk trying to justify your artist's stupidity," she said.