Snarkitecture designs Billionaire Boys Club flagship Wynwood and other news – SURFACE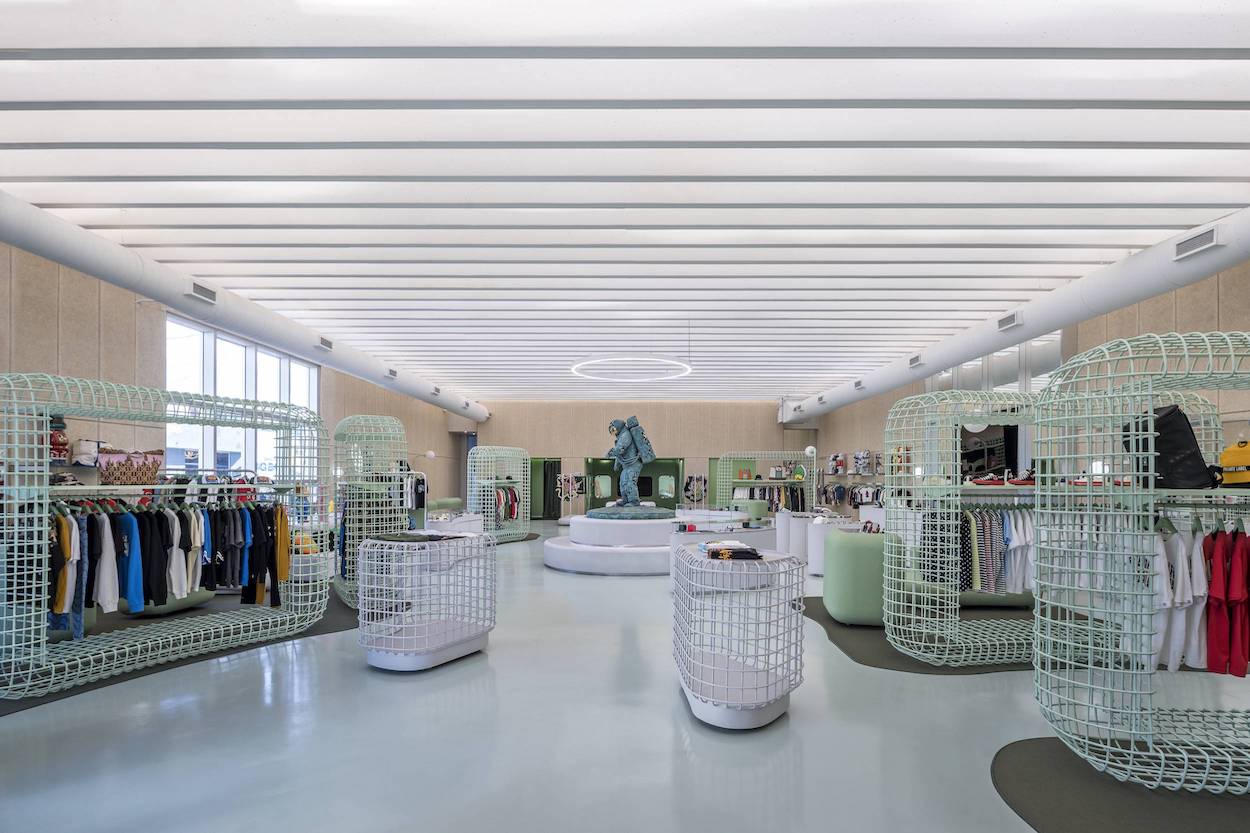 DESIGN SEND
Our daily view of the world through the prism of design.
BY EDITORS
October 26, 2022
The Design Dispatch offers essential, expert-written news from the design world, curated by our dedicated team. Think of it as your cheat sheet for the day in the design delivered to your inbox before you've had your coffee. Subscribe now.
Got something our readers need to see? Submit it here
Billionaire Boys Club unveils its new Wynwood space designed by Snarkitecture.
"It's an exciting time for fans of streetwear brand Billionaire Boys Club (BBC)/ICECREAM, as it occupies a 5,000 square foot space by Snarkitecture in the Miami Arts and Culture Center. Founded by Pharrell Williams and NIGO, the retail brand is known for cutting-edge collaborations and statement graphics with a sporty edge, influencing cultural norms since 2003. Snarkitecture's Victor Lee and Clarisse Empaynado visualized an open-concept layout reminiscent of the South Florida's natural elements, using eco-friendly materials inspired by the Everglades National Park A soft blue and green color palette sets the tone for the space, which is grounded by a central sculpture of the co-founder by Snarkitecture, Daniel Arsham, and the addition of two large windows welcomes abundant light. [H/T Ocean Drive]
At $150 million, the most expensive beach house in the Hamptons is struggling to find a buyer.
"A $150 million beachfront estate in Southampton is the most expensive home for sale in the Hamptons and is struggling to exit the market. The complex, called La Dune, is likely to be used as a summer residence and taps into a small pool of buyers, likely billionaires, who could afford to foot the bill. Even in the Hamptons, sales over $100 million are rare. La Dune, named after the sand dune behind which it sits, spans approximately four acres on two adjoining lots with two houses, two swimming pools and a tennis court below. It hasn't been easy to find a buyer for the sprawling resort, which includes a classic Hamptons-style clapboard main residence originally built more than 100 years ago and a second home on the adjacent lot. , built in the early 2000s. [H/T CNBC]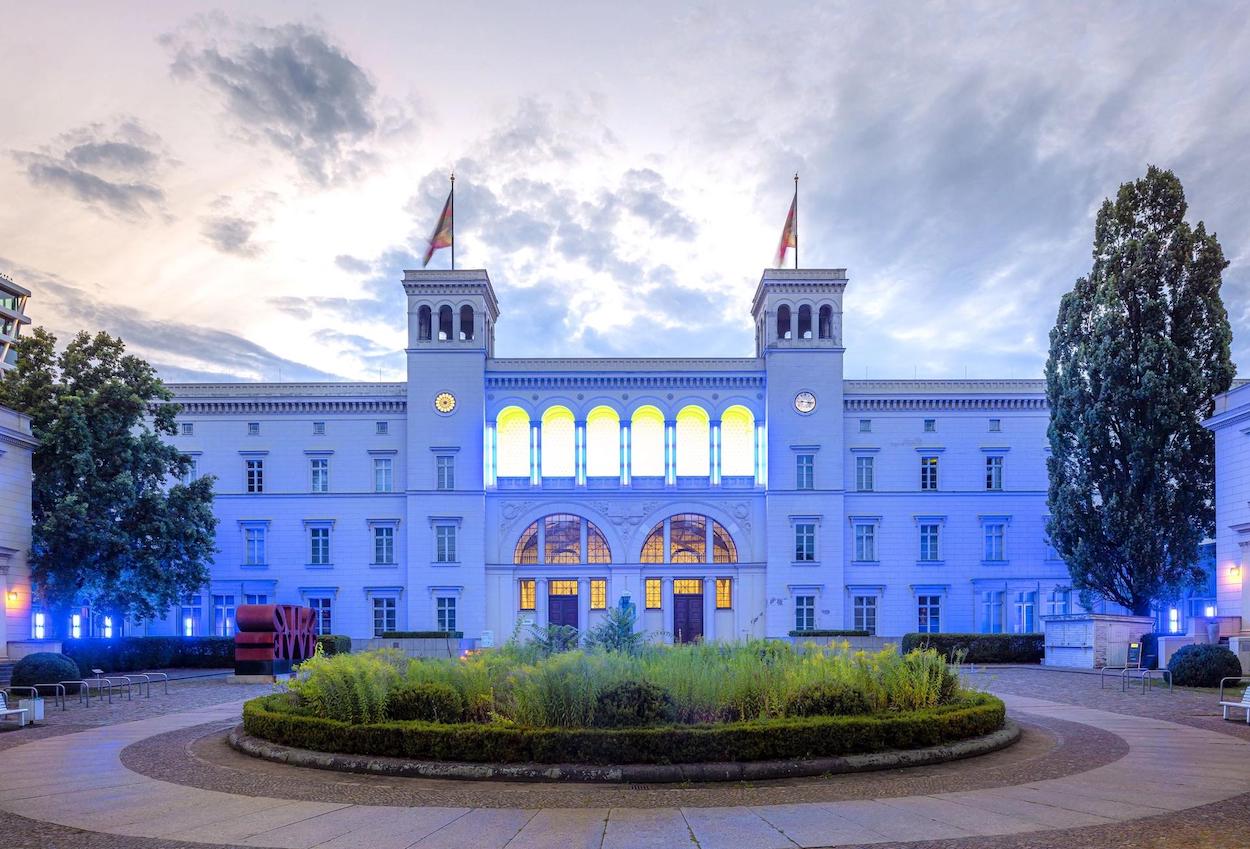 Hamburger Bahnhof turns off a neon artwork by Dan Flavin for the first time in 26 years.
"A site-specific order by Dan Flavin at the Hamburger Bahnhof art museum in Berlin has been extinguished for the first time after a 26-year run, as Germany tries to reduce its electricity consumption in response to the crisis European energy. On October 18, the directors of Hamburger Bahnhof, the curatorial duo Sam Bardaouil and Till Fellrath, turned on the switch for the American light artist Untitled (1996). Since the museum opened in 1996, the artwork has illuminated the building's windows and stone facade in neon green and yellow: a bold proclamation of what to expect inside the former 19th-century train station century. » [H/T The Art Newspaper]
Rodney Graham, world-renowned polymath artist who charmed critics, dies at 73.
Pioneering photo-conceptualist Rodney Graham, who often made himself the subject of his own work, died of cancer on October 22 at the age of 73. The news was announced collectively by the many galleries that represented him, including Hauser & Wirth. A true polymath, Graham has worked in a variety of media including painting, sculpture, film, video and photography, drawing from music, literature, psychoanalysis and popular culture to create a versatile body of work that examines social and historical cultures through humor and manipulations of perception." [H/T Artforum]
Former RIBA chairmen criticize the redesign of the Sainsbury wing by Selldorf Architects.
"Eight former presidents of the Royal Institute of British Architects have opposed Selldorf Architects' redesign of the Sainsbury's Wing of the National Gallery, calling it 'insensitive'. Paul Hyett, Sunand Prasad, Ruth Reed, Angela Brady, Stephen Hodder, Jane Duncan, Ben Derbyshire and Alan Jones filed their objections in the public comment section of Westminster's planning portal on October 22. The comment from the former RIBA Chairs reads: "Selldorf Architects (NY) was, in our view, selected by competition to adapt the wing, but their proposed changes are in our opinion insensitive and inappropriately change a finely designed space into a airport lounge." [H/T Dezeen]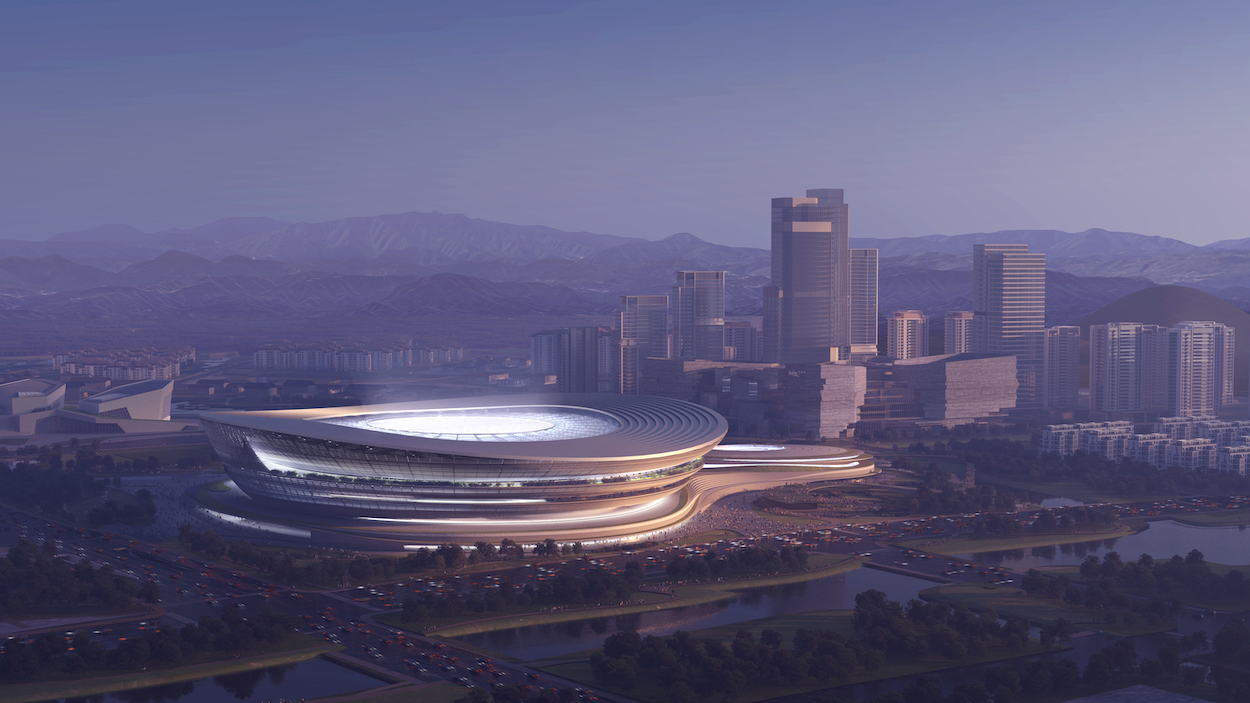 Zaha Hadid Architects wins the competition to design a sports center in Hangzhou.
"Zaha Hadid Architects has been announced as the winner of the competition to design the new Hangzhou International Sports Center. The project includes a 60,000-seat football stadium and training grounds, a 19,000-seat indoor arena and an aquatic center with two 50-meter pools. The development is part of the future Hangzhou Science and Technology Cultural District and is well connected to the city's expanding metro system. The project is a response to the growing population of Hangzhou, home to many of China's biggest tech companies. Its compact design allows the site to be transformed into open public spaces for the city, with parks and places for gathering, relaxation and recreation organized along the riverbank. [H/T ArchDaily]
Stanford engineers design a 3D printing method that is much faster than current techniques.
"Advances in 3D printing have made it easier for designers and engineers to customize projects, create physical prototypes at different scales, and produce structures that cannot be made with more traditional manufacturing techniques. But the technology still comes up against limitations – the process is slow and requires specific materials that, for the most part, have to be used one at a time. Stanford researchers have developed a 3D printing method that promises to create prints faster, using multiple types of resin in a single object. Their design, published in Science Advances, is five to ten times faster than the fastest high-resolution printing method currently available and could potentially allow researchers to use thicker resins with better mechanical and electrical properties. [H/T Stanford News]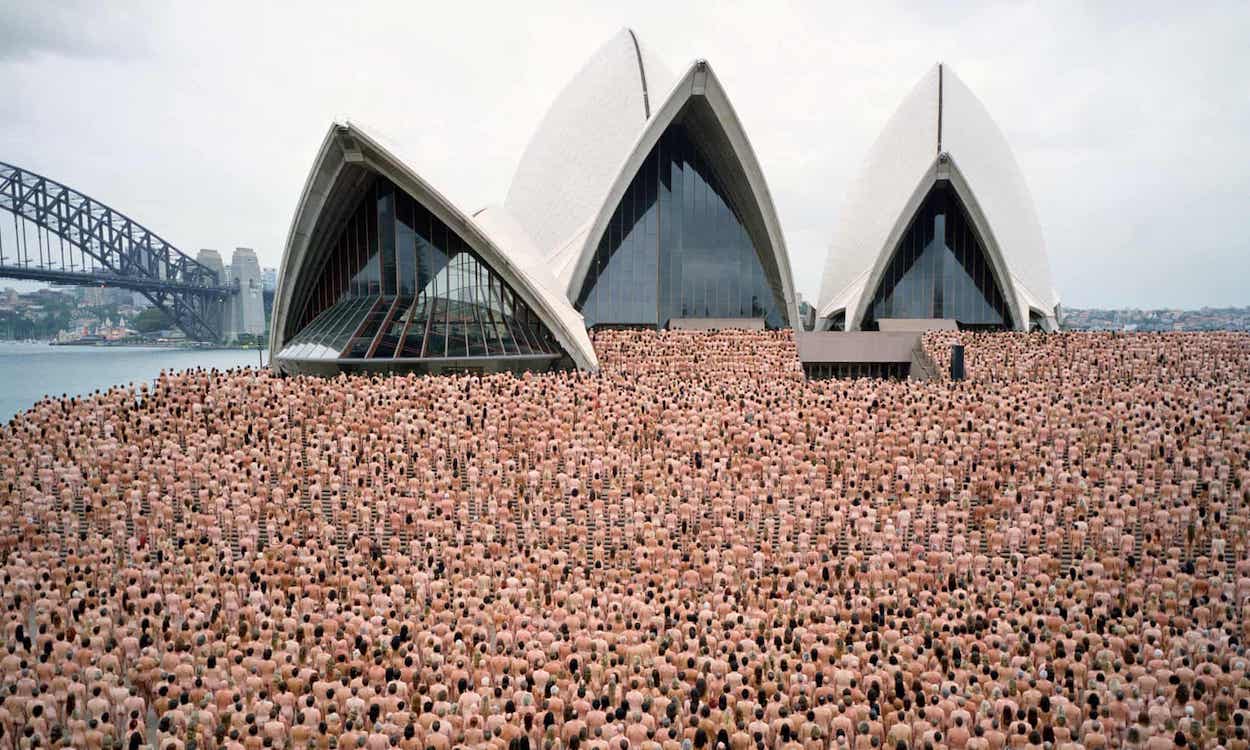 Today's attractive distractions:
Internet votes for the most abyssal in the world scientific image bank.
NASA appoints a team of scientists who study UFO events in the sky.
Spencer Tunick needs 2,500 naked bodies for his next big picture.
The attraction of carnivorous indoor plants can easily become a nightmare.