Should I waive collision insurance?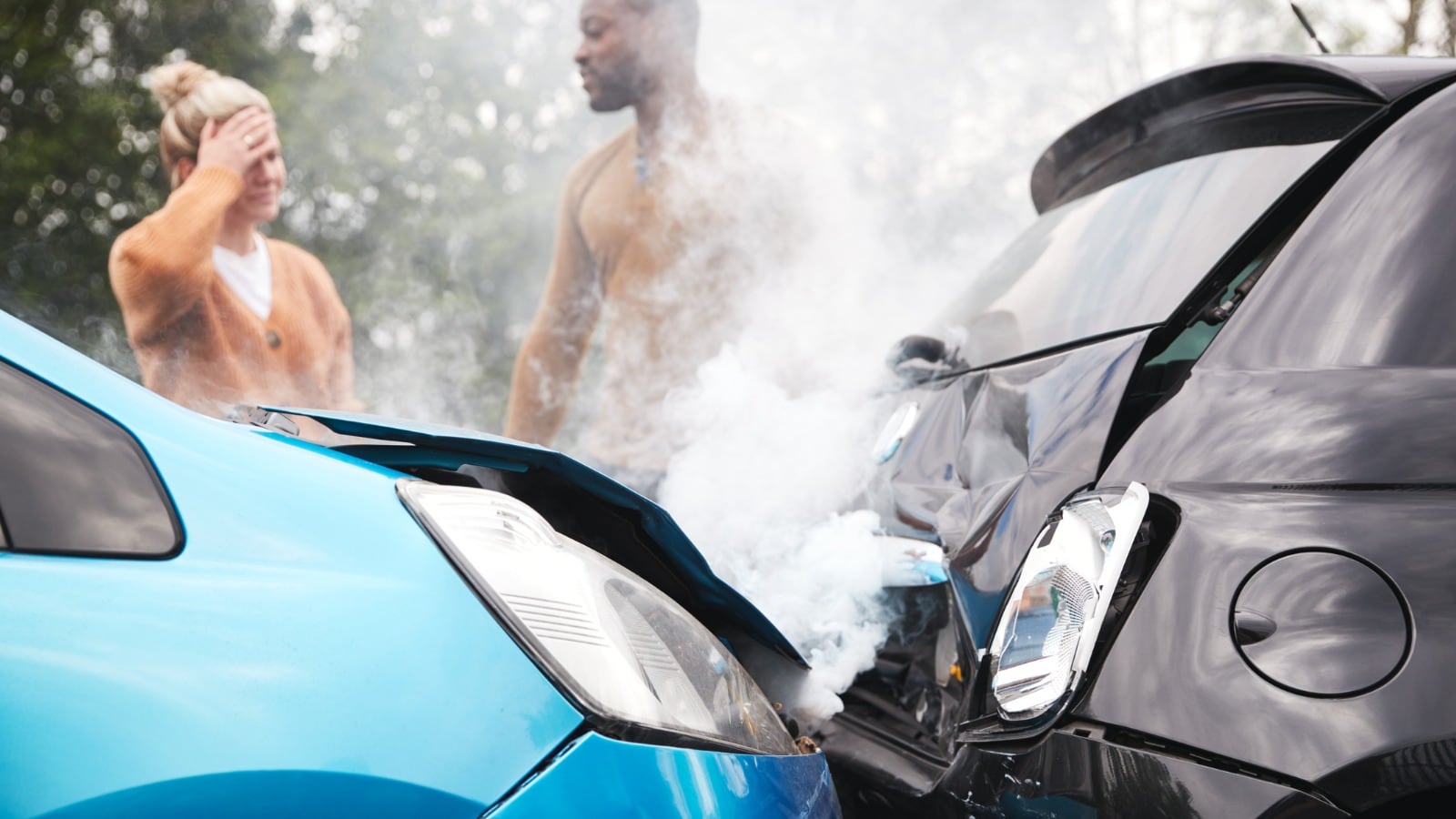 Discarding collision insurance or any other coverage that is not required by law can help you save on your insurance premiums. But it can cost you dearly if you are involved in an accident: without adequate coverage, you can find yourself stuck paying for repairs out of pocket.
Deciding when to give up collision insurance isn't an exact science, and it's important to understand the risks before doing so. Here are some things to consider that can help you with your decision.
What will collision insurance cover?
Before deciding if you want to keep collision insurance, it's important to understand how it protects you. Collision coverage can help pay for repairs if your car is damaged in an accident with another car or a stationary object, such as a retaining wall or railing. Without it, you could end up with thousands of dollars in repairs that you would have to pay out of pocket.
RELATED STORIES: Penalties for Driving Without Auto Insurance by State
How is collision coverage calculated?
Your insurance company calculates the amount it will reimburse you based on the actual cash value of your car. This is the amount the insurer will pay for the repairs, minus your deductible. Your deductible is the amount you have to pay before the insurance company pays.
You choose your auto insurance deductible when you buy your policy. Deductibles for auto policies typically range from $ 100 to $ 2,500. And your insurance company will let you know what your options are when you submit your claim.
When choosing your deductible, it's important to choose an amount that you can afford to pay if you need to file a claim. A lower deductible will keep your accident costs to a minimum, but your premium will be higher. On the flip side, a higher deductible usually lowers your premium, but it does increase the amount you have to pay when you file a claim.
When is collision insurance worth it?
Maintaining collision coverage can help protect your finances if you are involved in an accident by paying for repairs to your vehicle. In general, it's a good idea to have collision coverage if:
You have a new (ish) vehicle. If your car is relatively new, there is a good chance that your vehicle's value is significantly more than what you would pay for your premium and deductible. Thus, the benefit of maintaining coverage would likely outweigh the cost. And it could save you thousands of dollars if you have an accident.
You can't afford to pay for repairs if you have an accident. Even if your car isn't worth a ton of money, you might want to keep collision coverage if you wouldn't be able to afford the repairs. But keep in mind that if the cost of the damage exceeds a certain percentage of the car's value, the insurance company will declare it a total loss. And they'll refund you the actual value of the vehicle (minus your deductible), which might not be enough to fix it.
You drive an old car that you can't live without. Even if you're driving an old car, it may be a good idea to keep collision coverage on your aging vehicle if you can't afford to replace it. "It may make more financial sense for someone in a paycheck-to-paycheck-to-paycheck situation to keep the whole and the collision," said John Espenschied, agency owner, Insurance Brokers Group.
When isn't collision insurance worth it?
There is no doubt that having collision coverage can save you a bundle if you are involved in an accident. But there may be times when it doesn't make sense to continue paying for collision auto insurance coverage.
Your car is not worth much. "If you get to the point where you don't see a lot of value in the car, where if it ends up being destroyed, you're going to buy a new car anyway," you probably don't need collision coverage. , says Espenschied. But be sure to make your decision based on the market value of the car, not its age or how many miles it has. Use the Kelley Blue Book valuation tool to find the right price range for your vehicle.
You can cover the cost of repairs out of pocket. If your car isn't too expensive to repair and you can afford the damage out of pocket, you may not need collision coverage. But if you have an expensive vehicle, the benefit of having coverage likely outweighs the cost of the premium.
Can I drive without collision coverage?
If you don't have a loan or car rental, you can opt out of collision damage waiver at any time. However, if you're still paying off your car loan or leasing your vehicle, you need collision coverage.
"The lender is going to require proof, and if you don't have it, they will force collision insurance at an extremely high rate," says Espenschied. If this happens, you will likely pay a lot more than if you had purchased a policy on your own. So make sure you are covered if you have a lease or a loan.
Related insurance stories: