RiverScene Magazine | McCulloch Chainsaw employee reunion rekindles memories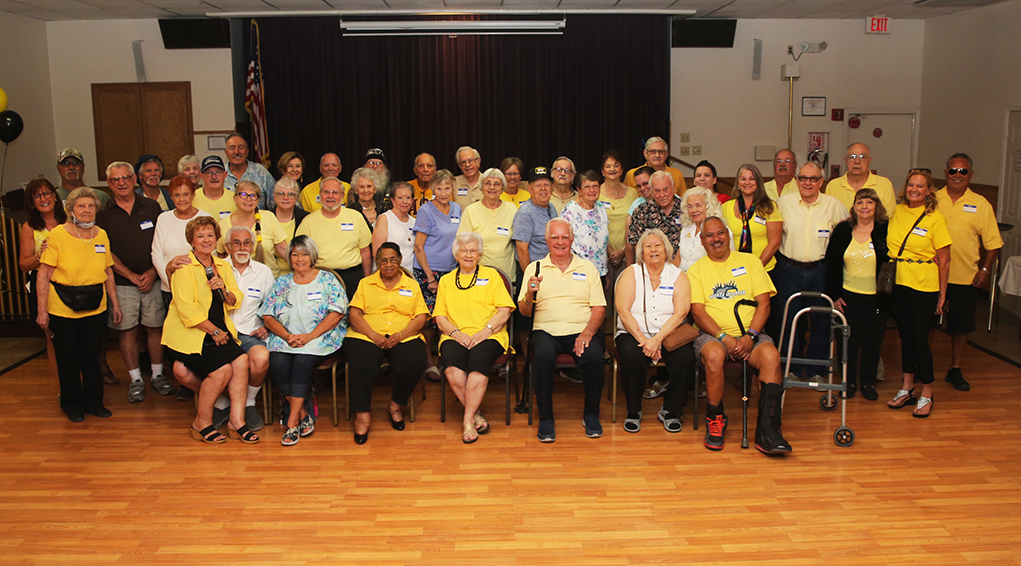 [ad_1]
By Becky Maxedon
Robert P. McCulloch, Sr., had a vision when he first laid eyes on Lake Havasu and the lands around it.
He started out small with outboard motor testing facilities, and it all grew from there.
In 1964, McCulloch moved its chainsaw manufacturing plant from Los Angeles to Lake Havasu City. And with this move, it was necessary to make sure that there were potential employees in the mix and so they came.
On Sunday, 80 former employees of the McCulloch Chainsaw factory gathered to remember the good old days, as they have done for several years.
Dody Leehietpas, one of the meeting organizers, said, "We are hosting the McCulloch Chainsaw 2020-21 meeting. This should have been in 2020, (postponed due to the pandemic) but since the bridge will celebrate the 50e birthday, I said let's go.
Leehietpas said there would have been McCulloch employees in Lake Havasu City from 1965 to 1999 when the plant closed.
"Even though you've worked one day, you're considered an employee of McCulloch, so that's how I see it," she said.
"I had a great time working in the factory with the McCulloch family. Yes, we have lost Mr. McCulloch. He died in '77 and I didn't come to work until '79, so I never got to meet him.
"But the family that was after him made it a family unit. They tried to make him happy. They gave us turkeys and hams for the holidays. They gave the children Christmas parties. They tried to make it as pleasant as possible. I am very proud to be an employee of McCulloch, "she said.
Randy Habeck said he worked at the McCulloch factory for 11 or 12 years, but his father Bob Habeck worked there for 46 years, starting with Los Angeles.
"We moved here in 1971, so we've been here for 50 years," Habeck said.
The family moved from Manhattan Beach, California, to Lake Havasu City.
"We came to each of those chainsaw reunions and we went to the McCulloch picnics in Los Angeles, so the memories run back deep when I was a little kid," he said.
"That's all I ever knew. It's the only place my dad ever worked, so those are all great memories, "said Habeck.
He said the family started collecting Rotary London Bridge Days commemorative coins early on.
"We brought them all together. It started with my father. He brought them together. He passed away two years ago, and I took over and had the last ones, "he said.
Mary Ann Wagner arrived in Lake Havasu City in 1972.
"I had a serious accident in Michigan and got away with one of McCulloch's flights. My sister came over and we bought some land, then I moved here in 1972 with my three kids, my husband and a dog, "Wagner said.
Wagner has done embroidery and needlework, making logos for schools in Mohave County and Lake Havasu City.
"Then I got the job of making the Shriner cap (for the London Bridge Days Parade float). It's still the same. I put it on my terrace, no one knew who had done it, "she said.
Some of Wagner's memories included the opening of the airport, allowing his family to visit him.
"I moved 10 of my siblings here," she said.
She still has a sister – Agnes – who lives in Lake Havasu.
"We had a lot of fun on the water and drove all the way to Vegas because there was nothing here," she said.
McCulloch factory workers will be pictured at the London Bridge Days Parade on October 30.
[ad_2]