Poll shows 82% of Jamaicans believe there is a link between dancehall and crime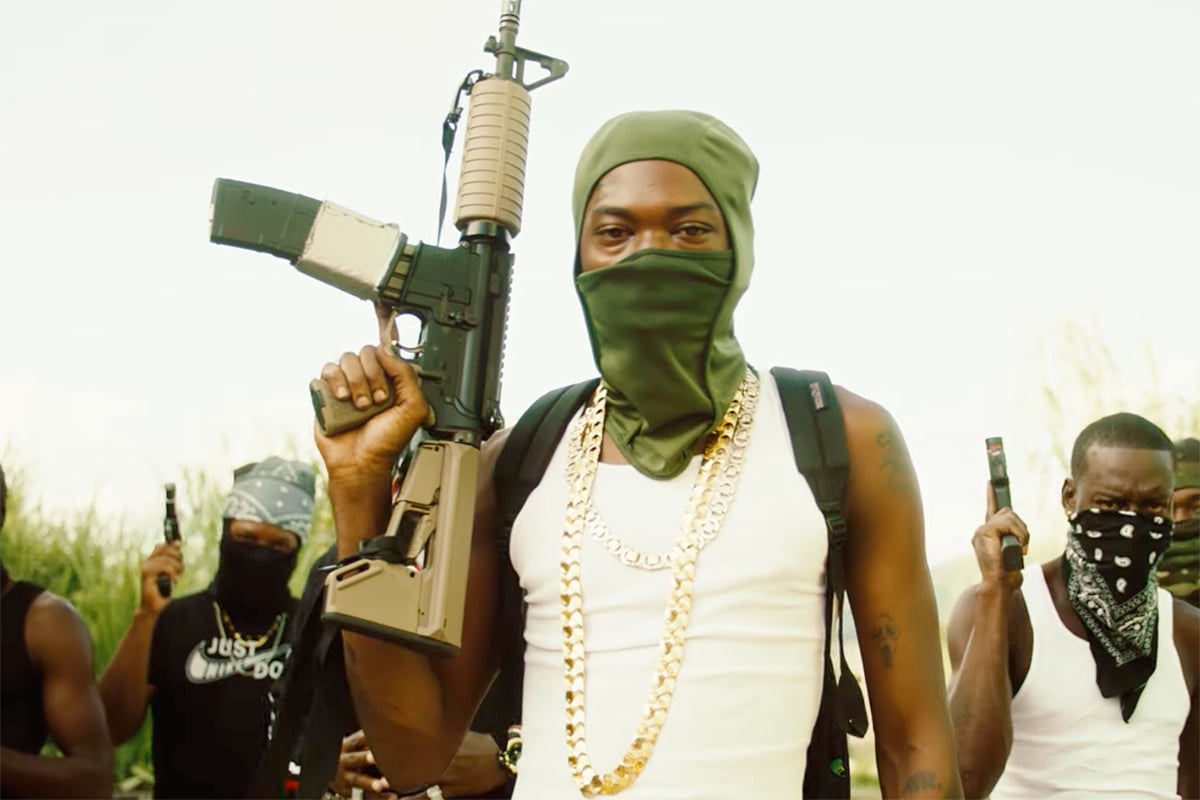 A total of 82% of all Jamaicans "believe there is a link between Dancehall music and the incidence of crime", revealed a recent Don Anderson poll conducted in July.
The poll, which was commissioned by the Jamaica Gleaner, found that 41% of respondents believe Dancehall music has played a very big role in influencing criminal behavior, while 30% believe Dancehall has a impact "somewhat".
Additionally, 11% of 1,113 respondents said Dancehall influenced criminal behavior "only a little", while 11% said "not at all" and 7% of respondents said they "were not sure".
The newspaper reported that Don Anderson was quoted as saying that "mainstream views were mostly held by older people rather than young people between the ages of 18 and 24", as younger Jamaicans were less convinced there was a direct link.
However, Professor Donna Hope, a lecturer at the University of the West Indies, took issue with how the poll question was worded. "The upshot of this already leading question is going to be that more people are going to give a positive answer and say 'yes' in a variety of ways," Hope said.
"So 'yes' a lot, 'yes' a little, 'yes' only a little, so already the question and the way the answers are structured is going to give you a positive answer to that question," she added.
Whether Dancehall music influences criminal behavior has been a hot topic of debate, particularly over the past two years, especially since the rise of "choppa music" and the arrests of several people involved in the music industry.
In April last year, Downsound producer and Reggae Sumfest marketing strategist Cordell "Skatta" Burrell dared to be a Daniel, unlike many of his musical compatriots like Cham and Bounty Killer and said "the music has influence and it is hypocritical of us to disregard that".
Skatta's comments had come in response to an article written by the head of the reggae studies unit at the University of the West Indies, Dr. Sonjah Stanley Niaah, which postulated that a study should be conducted to determine whether it whether or not there is a link between dancehall music and violence in Jamaica.
Dr Niaah had stated, among other things, that "although there have been investigations, no definitive study has yet been done to determine whether there is a correlation between crime in Jamaica and the popular music produced and consumed. ".
But Skatta, who had long admitted that music influences violent behavior, denied his arguments, inferring that from his point of view, academic study or not, the psychological impact of music, positive or negative on people, is quite obvious.
"Bob Marley sang three little birds to have a positive and uplifting impact on the world and this song does exactly what it says. To think that hardcore dancehall doesn't influence the mind is ridiculous," said the coolie dance producer had argued.
Skatta had argued that while Jamaicans like him enjoy music and are "not dumb enough to go and shoot someone because it's written in a song", musicians and producers also need to understand that they live on an island where crime takes over and affects everyone. .
Skatta had also reiterated his position that producers and artists, as citizens of the country, out of loyalty to their fans and in the interests of the rest of the population at large, should muster the courage to help reduce violence. through their words.
Furthermore, he said that due to the fact that Jamaican political leaders have demonstrated that they are not only unreliable but extremely reckless, artists should use their influence in positive ways to better the young people who look up to them.
Skatta said that until Jamaican politicians change their selfish ways, it is imperative that the rest of the nation rise to the occasion and help their fellow countrymen and women who have been left behind. thank you disbelievers.
A month later, self-proclaimed Dancehall Defender Senator Damion Crawford insisted there was no connection between the crime and violent Dancehall songs, a statement that contrasted with one made earlier by his PNP colleague , Councilman Michel Troupe, that Dancehall's violent music was driving up the crime rate. , and Prime Minister Andrew Holness's claims that there was a causal relationship between murderous music and the island's murder rate.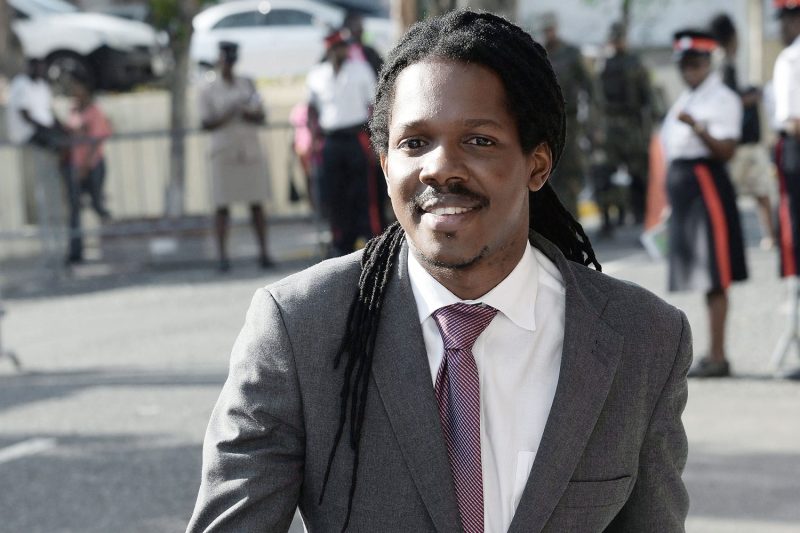 Crawford had argued that the criminals already had bad intentions in their hearts and were not influenced by the music to engage in heinous acts, as the majority of people who listen to these tracks never commit a crime.
Nonetheless, he said criminals, while they may be attracted to violent music, it's only because they were already "criminal in intent".
"Other people like me, listen to it and gravitate towards it, maybe gravitating towards the metaphors and the rhymes and stuff like that. So the aspect of music that the criminal gravitates towards is because he was a criminal and not because the music transformed him," the former UWI Guild president said.
In making his case, Crawford had pointed out that with an average annual murder rate of around 1,700, even though there were 1,700 killers and all were influenced by music to kill, there were still 2.7 million people, who are not murderers.
InSight Crime's 2020 Homicide Round-Up report on Latin America and the Caribbean found that Jamaica had the highest homicide rate in the region at 46.5 per 100,000 population, with 1,301 murders recorded in 2020.
The United Nations considers any homicide rate of 10 per 100,000 citizens or more to be an "epidemic", which effectively means that Jamaica has long been in crisis.
In July last year, Dancehall Queen Carlene, in lamenting Jamaica's crime and violence rate which she said was shrinking the island, also addressed the issue, noting in an interview, that artists with lyrics too violent could unwittingly serve as fodder for impressionable young people to commit deviant acts.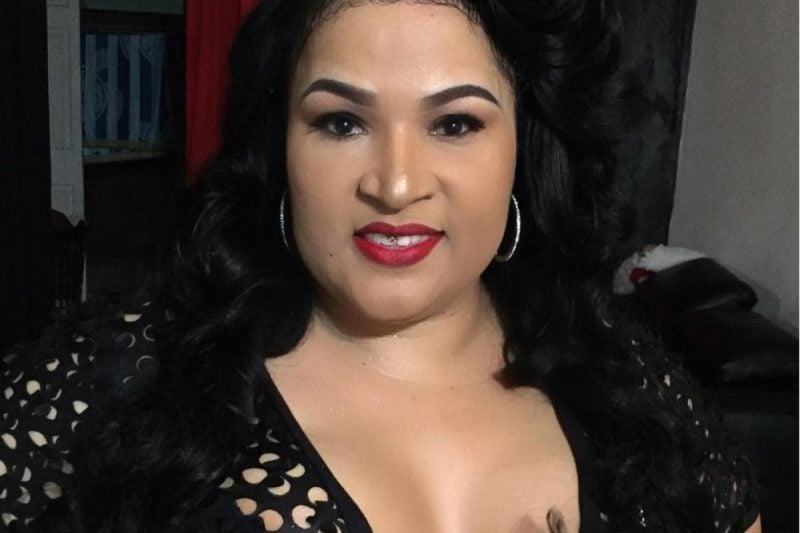 In lamenting the rise of killer lyrics in Dancehall music, Carlene had noted that contrary to the opinion of some artists, it was simplistic and absurd to consider such songs as "just freedom of expression".
The Butterfly The dance creator also said that while parents have a responsibility to nurture their children and be role models for them, artists and other public figures still have a duty to be responsible in their words, the violent lyrics of Dancehall often have an impact on vulnerable young people. people who see artists as role models.
Apart from the Dancehall-crime chatter, experts in psychology and psychiatry have attributed the levels of violence in Jamaica, not to the music, but to the fact that the island has a large number of psychopaths and sociopaths.
In February 2020, government senator and consultant psychiatrist Dr. Saphire Longmore after recounting some barbaric acts of violence against children and women in Jamaican society, said that "there are sociopaths and psychopaths among us" , during his contribution to the State of the Nation Debate in the Upper House.
Dr Longmore told the government it was time to invest in mental health. She had also urged the Jamaican police force to use the services of certain criminal psychologists for their investigations.
Studies by the late eminent psychiatrist, Professor Fredrick Hickling, on antisocial behavior, including a joint one with Dr. Geoffery Walcott in 2013 titled Personality Disorder Among Jamaican Convicted Murderersconcluded that "antisocial personality disorder as an etiological precursor to lethal violence, represents a major public health problem in contemporary Jamaica".
The study found that 51% of the killers had been diagnosed as having antisocial and inadequate personalities, and two-thirds were illiterate or barely literate.
Professor Hickling had also conducted another joint study titled Population Prevalence of Personality Disorder in Jamaica in collaboration with clinical psychologist Vanessa Paisley in 2011, which found that not only were personality disorders widespread on the island, but that nearly one million Jamaican adults suffered from personality disorders. and the island's high crime rate was linked to mental illness.
The two clinicians also noted that the rate of personality disorders – around 40% – in the Jamaican population is significantly higher than the internationally identified rate of 6-15%.
"Extrapolating these findings to our society, it is not surprising at the high rates of murder and violence, rape and other sexual atrocities, and crimes such as theft and predial larceny that cripple our society," the two researchers noted in a joint statement. letter to the Gleaner at the time.
Professor Hickling had also said that if the results do not influence public policy, "then we are doomed to repeat the same mistakes of the past 100 years or since independence" because many criminal strategies employed by security forces failed, as this scientific aspect of the crime problem was not addressed.
"Introspection and legislation will not solve this problem. We will continue to fail," Hickling said.