On Instagram, artists and designers hold auctions in support of Ukraine – SURFACE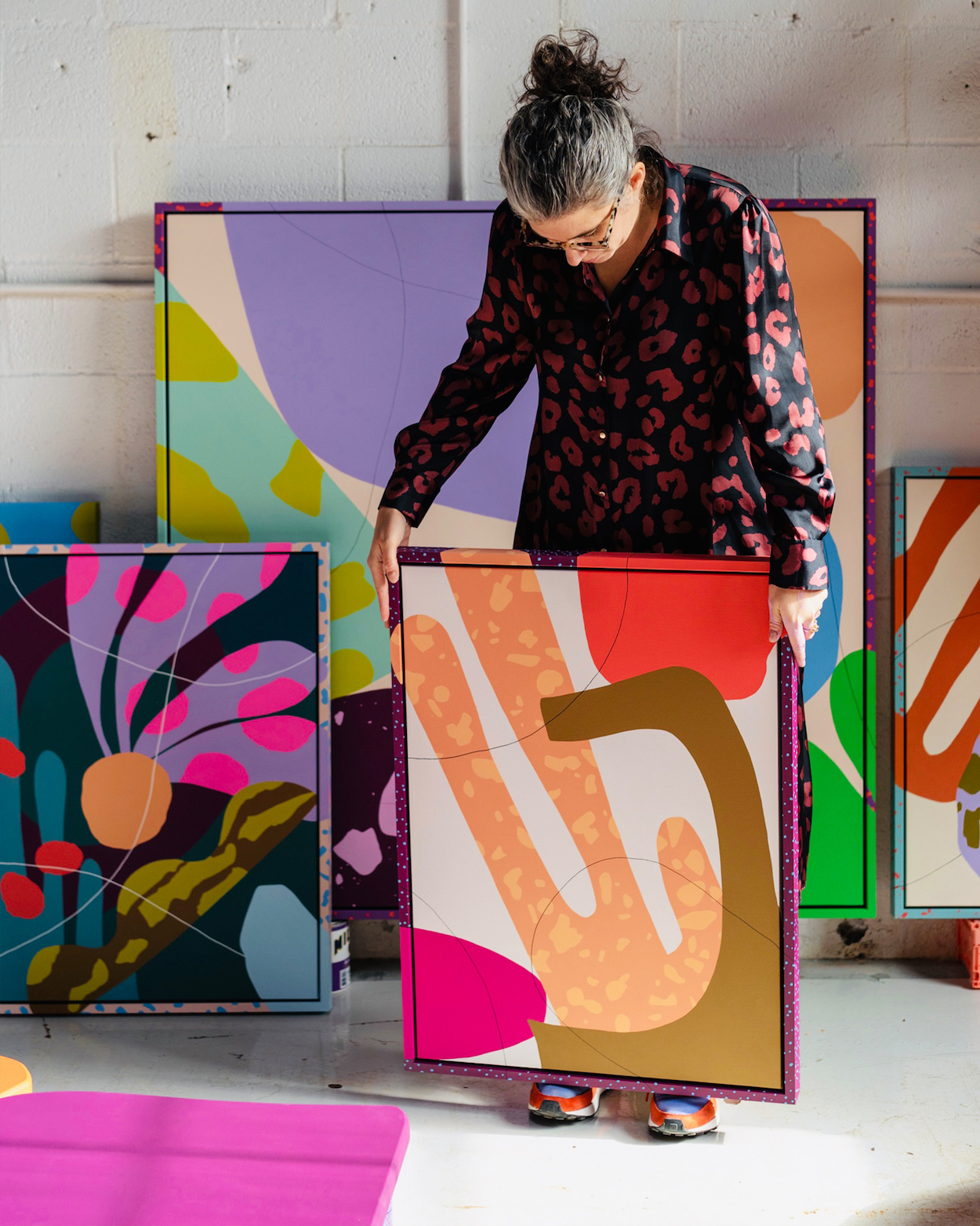 When full-blown war broke out in Ukraine last week as Russian troops stormed the country, outbursts of solidarity with Ukraine circulated on social media. Many people admitted to feeling helpless about how to help relief efforts for a country whose cities are bombed and cultural artifacts destroyed, with hundreds of thousands of refugees fleeing within days. The creative community jumped in immediately – Pussy Riot's Nadya Tolokonnikova, for example, created Ukraine DAO and raised $6.75 million by auctioning an NFT of the Ukrainian flag with proceeds going to the Return Alive Foundation and NGO Proliska.
On Instagram, artists and designers have started auctioning off some of their latest work and donating the proceeds to charity. Among the first to announce auctions are Eny Lee Parker, Karl Monies and Alex Proba, the prolific designer whose multidisciplinary practice encompasses murals, home accessories and augmented reality. She is partnering with Portland art gallery Stephanie Chefas Projects to auction off a painting from her current solo show "Gemstone Groceries" in support of Ukrainian war victims and animals. "Above all, all of my designs are meant to evoke and elicit positive emotion and make you feel joy and happiness," Proba said. Area. "Let's hope the donation helps humans and animals in this time of extreme hardship and horror."
In particular, European designers were quick to get involved and auction pieces in the colors of the Ukrainian flag. Latvian designer Germans Ermics, known for injecting vibrant color gradients into ethereal glass components that make up tables, shelves and mirrors, offers Blue-yellow mirror beam (2021), a slender collectible that recently debuted at Design Miami/Basel. "The reason I'm speaking out is because I care deeply about it and I'm worried," says Ermics, who resides in Amsterdam and has friends in Russia and Ukraine. Like-minded designer Sabine Marcelis, based in Rotterdam, has auctioned off a royal blue version of her famous Candy Cube, with proceeds going to the International Rescue Committee. A blue glazed mirror by Marcelis is also being auctioned off by e-commerce platform Rira Objects in support of the Ukrainian Red Cross.
To show your support for Ukrainian citizens beyond the auction, we recommend donating to Nova Ukraine, a non-profit organization that provides civilians with baby food, hygiene products, and clothing; United Help Ukraine, which distributes food and medical supplies to displaced citizens; and the Kyiv Independentan English-language newspaper currently reporting crucial information about the situation on the ground.