October: Take a closer look – COMO Magazine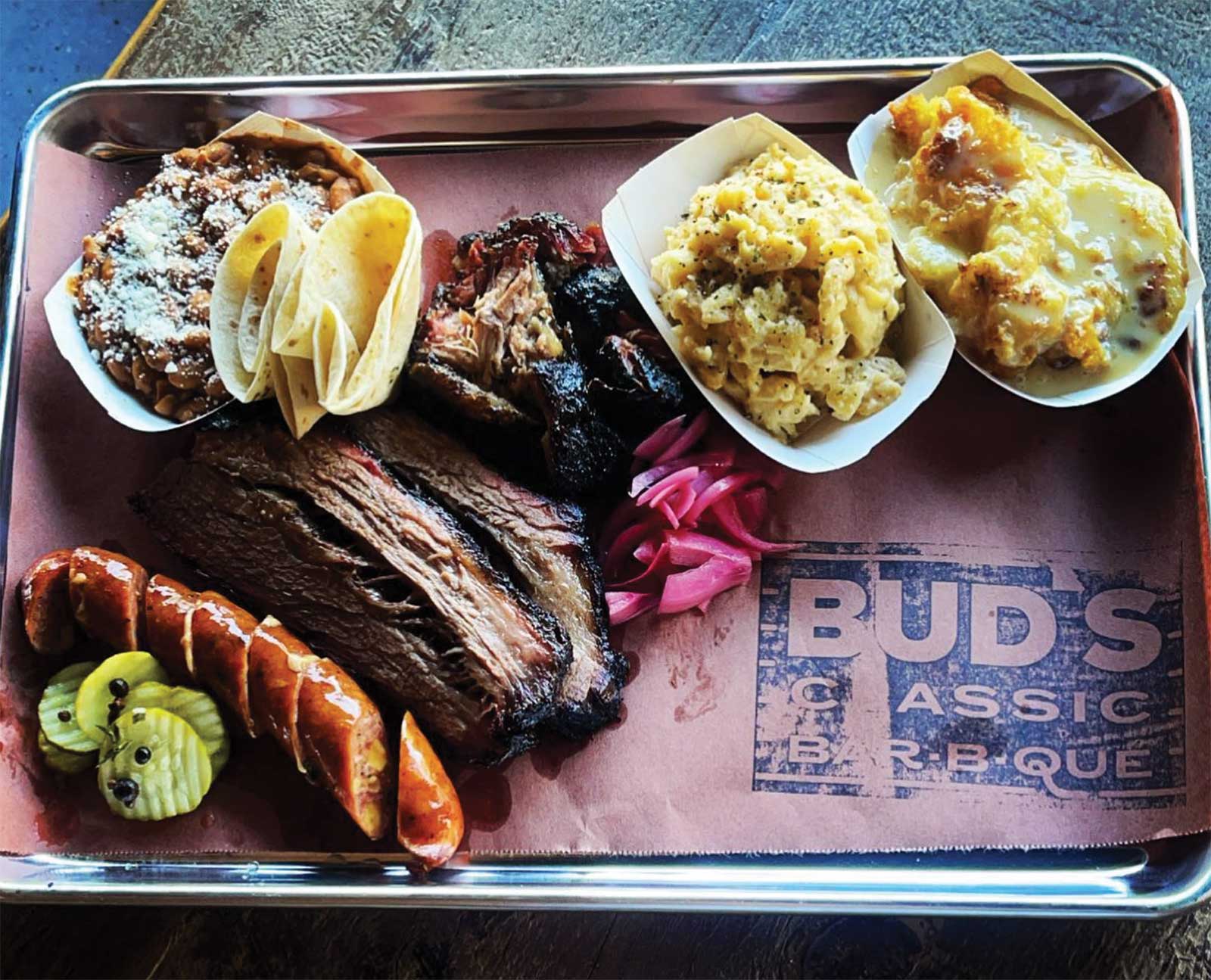 This month, we're taking a look at three of Columbia's businesses: Nothing Bundt Cakes, Goldie's Bagels, and Bud's Classic BBQ.
Bud's classic barbecue
In the space of Ninth Street previously occupied by Ingredient True Eatery and Pickleman's, Bud's Classic BBQ uses "old-fashioned techniques but with a mix of [barbecue] with innovative new flavors, "says owner Jason Paetzold.
For brunch, the restaurant offers dishes like a creme brulee and pork belly cookie and pancakes with old-fashioned caramel sauce and pulled pork.
Bud's Classic BBQ brings its own twist to barbecue classics like brisket, ribs and sausage for lunch and dinner. They also combine Mexican culinary traditions with American-style barbecue for menu items like tacos.
In addition to their innovative menu, the ambience of the restaurant is part of the experience. "I bought a barn near Hannibal, Missouri, and the tables, beams, and bar were all salvaged," Jason says.
304 S. Ninth Street
573-554-5844
[email protected]
Nothing Bundt Cakes
In August, Columbia hosted the seventh Nothing Bundt Cakes bakery in Missouri. The nationwide franchise bakery specializes in Bundt cakes, according to manager Kaya Webb.
Nothing Bundt Cakes offers five sizes, ranging from "bundtinis," which are the smallest bite-sized Bundt cakes, to "tiered bundt cakes". You can also choose from ten freshly made flavors each day. The bakery is best known for its artisanal flavors like chocolate chips, red velvet, white chocolate raspberry, lemon, and confetti, all of which are topped with their cream cheese frosting. To make it sweeter, Kaya says Nothing Bundt Cakes has a wide variety of decorated cakes for all kinds of occasions, as well as a variety of retail items. "It's a one-stop-shop for anything and everything that you might need for a specific occasion," she explains.
The bakery franchise was founded in 1997 and now has over 300 locations in the United States and Canada.
2900 Trimble Road, Ste. 103
573-615-7500
www.nothingbundtcakes.com
Goldie's bagels
Goldie's Bagels, a pop-up store that operates out of Pizza Tree, will move downtown to former Harold's Donuts and Strollway Market on Ninth Street, according to an announcement from Goldie's Bagels owner Amanda Rainey.
Some of the pop-up shop's menu items include classics like the tout bagel, plain bagel, blueberry bagel, and sesame bagel. As well as their best-selling sandwich, The Yenta, which consists of cream cheese, lox, cucumbers, onions, capers and dill.
The bagel store is slated to open this fall.
114 S. Ninth St., Ste. 102
[email protected]
www.ordergoldies.com