Minister of Railways commits to developing regional infrastructure at TCR North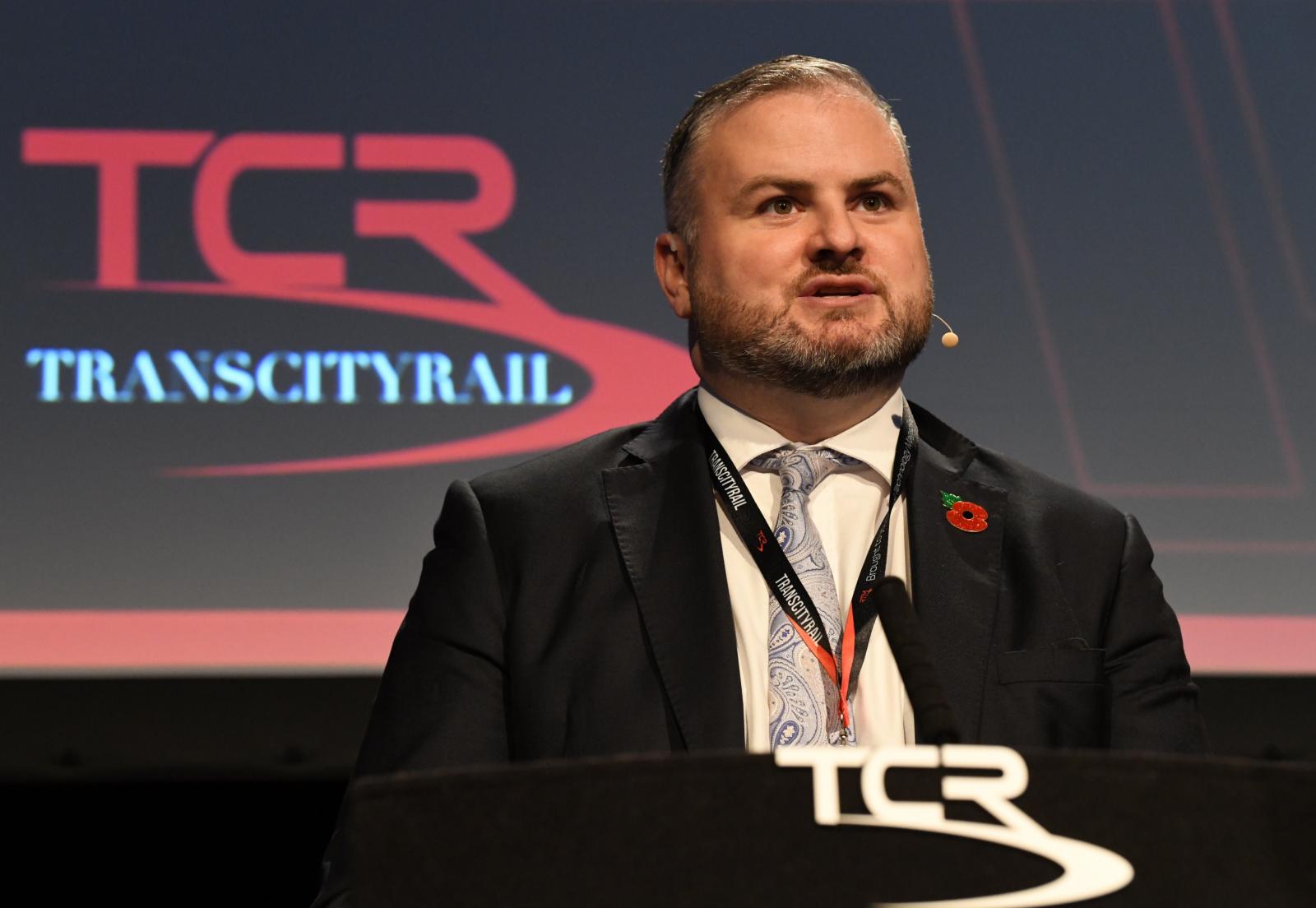 After a two-year absence due to the Covid-19 pandemic, TCR North returned to Manchester last week with the appearance of an array of rail industry leaders.
The conference held at the Kimpton Clocktower Hotel saw speakers from across the rail industry debate and share their thoughts on some of the key topics facing the industry.
Among the guest speakers, Minister of State for Transport Andrew Stephenson, MP.
During his speech at TCR North, Mr. Stephenson explained how the government's highly anticipated "Integrated Rail Plan" will soon be revealed.
While addressing those in attendance, the Member for Pendle spoke about his vision for rail in the North and how rail will play its role in the economic growth of the region.
Mr. Stephenson said, "The government is committed to finally giving the North the infrastructure it deserves, but has been lacking for too long.
"Our planned investment will be the most significant upgrade to the northern railways since they were built.
"The economic center of gravity is shifting north.
"With state-of-the-art manufacturing in Lancashire, wind power off the Yorkshire coast and green hydrogen in Teesside.
"I believe the best days in the North are not in the history books; rail is crucial to making this vision a reality.
"Attract businesses, generate green economic growth and promote all that cities in this region have to offer. "
The TCR North has proven to be a key opportunity for a face-to-face dialogue between leaders in the rail industry after 20 months of lockdowns and Covid restrictions.
The importance of events like TCR North for improving rail infrastructure in the North was emphasized by Mr. Stephenson.
Mr. Stephenson added, "Regional events like this are so important, especially here in the North.
"I want to see the transformational rail investments in the North of England made by people from the North of England.
"We need to make sure that we train our young people for the really exciting opportunities that there are in the rail industry.
Railway industry leaders will once again have the opportunity to meet at TCR Midlands on February 10, 2021.
The TCR Midlands will prove to be another must-see opportunity for leaders and stakeholders to debate and share ideas on the biggest issues facing the industry.