Milestone in oyster restoration in Virginia: 150 acres of habitat completed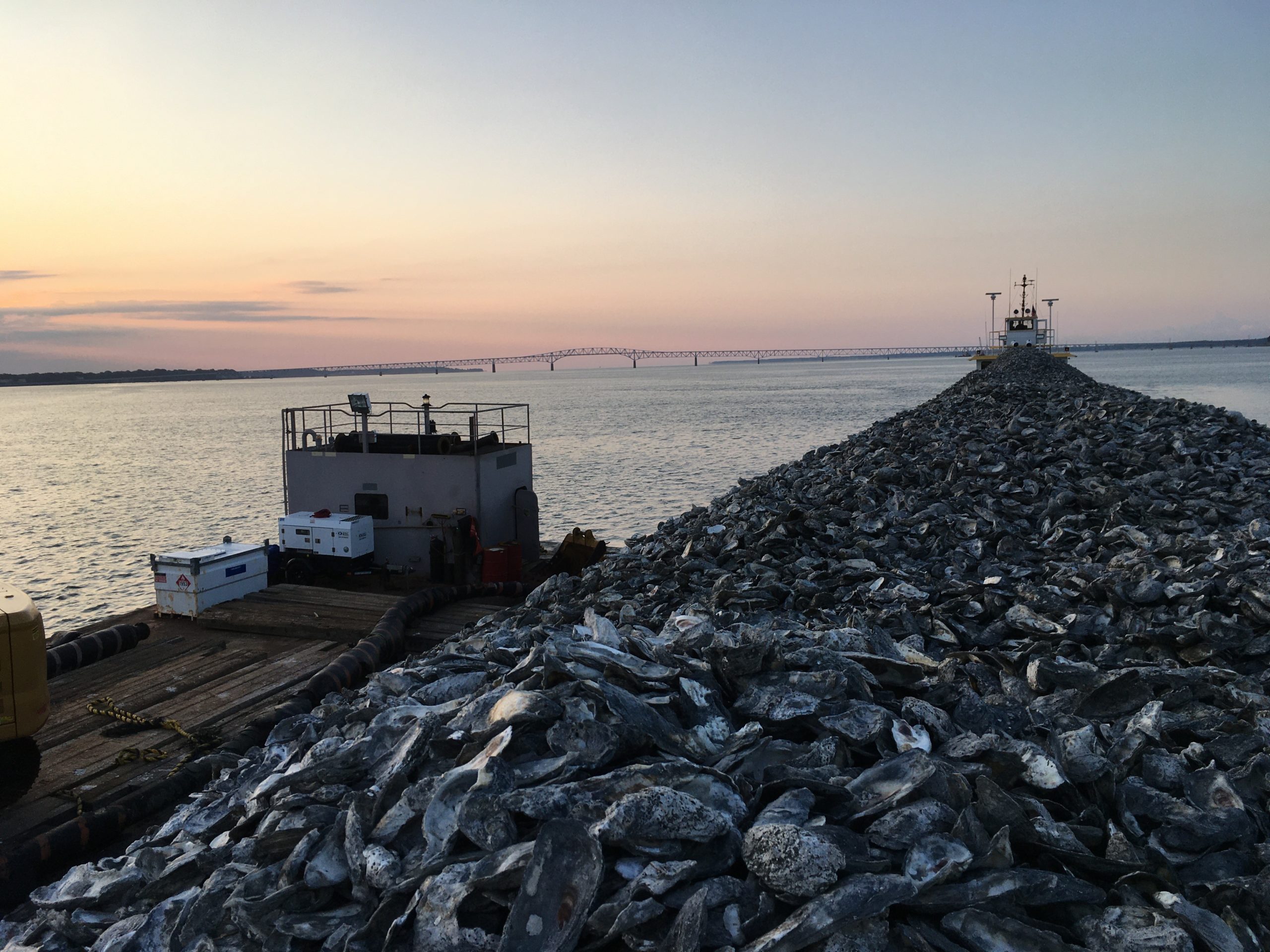 Virginia has taken an important step in oyster restoration. Governor Ralph Northam said projects on the Piankatank and Great Wicomico rivers in Virginia, totaling more than 150 acres of oyster habitat combined, are now complete. Overall, he calls it the largest oyster restoration project in the country.
Virginia has now fully restored four tributaries: the Lafayette, the eastern branch of the Elizabeth, the Piankatank and the Great Wicomico
Oyster populations are restored by building new reefs and planting young oysters to create new ecosystems. Over the past two years, the Virginia Marine Resources Commission (VMRC) has deployed over 50,000 tonnes of rock and nearly 100,000 bushels of shellfish to restore 127 acres of oyster habitat in the Piankatank, as well as over 12,000 tonnes of rock and 14,000 bushels of shellfish to restore 24 acres of oyster habitat in the Great Wicomico River. VMRC set a record of 100 acres of restored oyster reefs in a single year.
The army of partners who completed the restoration include the Chesapeake Bay Foundation, the Elizabeth River Project, Lynnhaven River Now, the National Oceanic and Atmospheric Administration, the Nature Conservancy, the US Army Corps of Engineers, Virginia Commonwealth University, the Virginia Institute of Marine Science, and WE Kellum Seafood.
"These restored rivers will provide hundreds of acres of habitat not only for oysters, but also for a variety of other commercially and recreationally important fish and wildlife that depend on a thriving Chesapeake Bay, including striped bass and sea bass. Virginia blue crabs, "VMRC Commissioner Steve Bowman said.
Kellum Seafood Vice President Tommy Kellum said the success of the restoration project shows the benefits of environmental and government groups working side-by-side with the oyster industry to ensure the oyster resource is sustainable. "The Virginia oyster industry is very proud to have participated in this important effort," said Kellum.
Governor Northam has invested $ 10 million in oyster restoration over the past four years. The Piankatank, Great Wicomico and Lafayette rivers, as well as the eastern arm of the Elizabeth River, have successfully met their goals of restoring oyster habitat.
The Chesapeake Bay Foundation, one of the project partners, applauds the groups working together to achieve these goals. Virginia Executive Director Peggy Sanner said in a statement, "Oysters are a key species in the bay. Restoring oysters to rivers in Virginia is an investment in clean water and healthy fishing that will benefit our children and future generations. These dramatic advances are an important example of what can be achieved with successful partnerships between local, state and federal agencies and other stakeholders.
-Meg Walburn Viviano