Making innovation sustainable with user-centric technology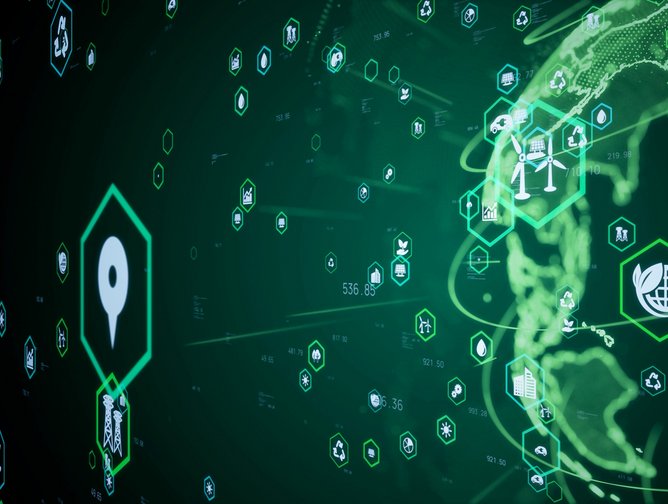 When we talk about "making innovation accessible in the sustainability sector", we mean designing applications, services and websites that the general public will want to access and use. This can be achieved using user-centric technology.
Innovation is integral to social, economic and technological growth and prosperity. But specific pathways to innovation isolate large groups of people who might be useful to have on our side.
UX designers have a unique opportunity to help today's consumers make smarter decisions. Technological innovations must be accessible to everyone and here is why:
Much of sustainable software is used by people who are already environmentally conscious. For this reason, continuing to build software and services through the same methods used so far would keep the loop closed.
A UX designer must put the general public at the center of innovation to make it more accessible. General consumers want information that is quick and easy to understand. This is what they need to be provided with if we hope to deliver a greener future through sustainable software development.
Why it's important to balance sustainable innovation and UX
Yes, focusing only on innovation brings progress, but limited. If innovation is not accompanied by accessibility, it sabotages itself at its core.
Generally, one of the main goals of software development is to make applications or services appealing to a wide audience. The only exception here would be professional programs used in specific industries, which require years of education or expertise.
We can often see this trend in advertisements like ForEx trading announcements, for example. The hugely complex currency trading process has been stripped down to the bare essentials to appeal to as many people as possible.
These predatory apps should indeed be discussed, and there is undoubtedly a place online for this discussion.
However, this example served to draw attention to the ever-increasing importance of implementing accessibility in software development to stay afloat in the market. It becomes imperative, one might say.
The designer's role in sustainable UX
UX can be used to educate users on different ways to become sustainable. But to help consumers understand how their choices affect the environment, UX design needs to be more relevant to the general public.
It means relying on our knowledge of how the average user thinks and wants.
We know that customers want easily accessible and reliable products and services. Any tool that makes the buying process harder – or longer – than it should be is irrelevant.
The average consumer needs clear, immediate information that they can use to quickly make a purchasing decision. As one can imagine, a detailed CO2 tracking app is unlikely to achieve the desired effect.
Life Cycle Assessment (LCA) could potentially give consumers more agency in online purchases. By showcasing available supply chain information and allowing consumers to rank it against other products in the same category, long-term user engagement can be facilitated.
The problem here would be the lack of back-end information. In other words, many large companies lack transparent supply chains. This lack of transparency makes it difficult to collect valid and accurate data to present to users.
And this is where the question of possible government incentives and regulations for providing such information arises.
Leveraging behavioral design to promote sustainability
Opinions are divided regarding behavioral design as a tool for promoting sustainability. After all, the end goals of such practices are objectively beneficial on a global scale.
Yet it is the subtle manipulation of consumers that raises ethical questions.
We strongly believe that this is an unproductive way to frame the problem. This creates a problem that does not have to exist.
Simply put, it's not about controlling people's actions in favor of someone else's goals or maliciously influencing their buying habits, quite the contrary.
Consumers should be helped to achieve their goals through behavioral design to promote sustainability.
This is where software developers have a unique opportunity. For example, they can combine our preference for absorbing visual information with shopping offers and presenting sustainable alternatives to everyday products.
Even now, many browser extensions serve this cause:
Simple, non-intrusive tools help users find cheaper deals on the products they're looking for and provide environmentally friendly alternatives to those products.
Examples of sustainable UX innovation
We know that consumers prefer products, services and ultimately software that make their day-to-day activities easier and more profitable. We also know that UX design can guide them to make smarter decisions.
Browser extensions like Beagle Button or Finch attract the attention of many online users. Beagle Button, for example, offers users ethical alternatives to products that customers search for online. It also offers the possibility to individually define the criteria that the user considers most important, such as workers' rights, reduction of emissions or waste, and even animal welfare.
On a larger scale, the electric vehicle industry is considered one of the most crucial players in CO2 reduction. Its software developers are making giant strides in solving pollution and making the transition to electric vehicles more attractive.
They do this, in part, by developing apps that sync with their vehicle and display all relevant information in a simple and elegant way. It is calculated in advance which routes will consume the least energy and which charging stations will be available along the way.
The end result is a seamless, eco-friendly and cost-effective experience – one we could see popularized around the world, hopefully soon.
The last word
We have more opportunities than ever to guide people towards greener consumption. We are not sitting idly by either. Every day brings new improvements in the sustainability sector that paint a brighter picture of tomorrow.
But we cannot do it alone.
Ease of access, simplicity and reliability proved crucial in further development. To invite more people, it is enough to show that sustainable development is not a hobby, nor a chimera, but a practical solution that improves our daily lives.
• Join global business leaders and sustainability experts taking meaningful action at Sustainability LIVE, taking place at Tobacco Dock, London, February 23-24, 2022. Register to attend today. today! Click here to find out more.