Maiden Home launches summer show home in Tribeca and other news – SURFACE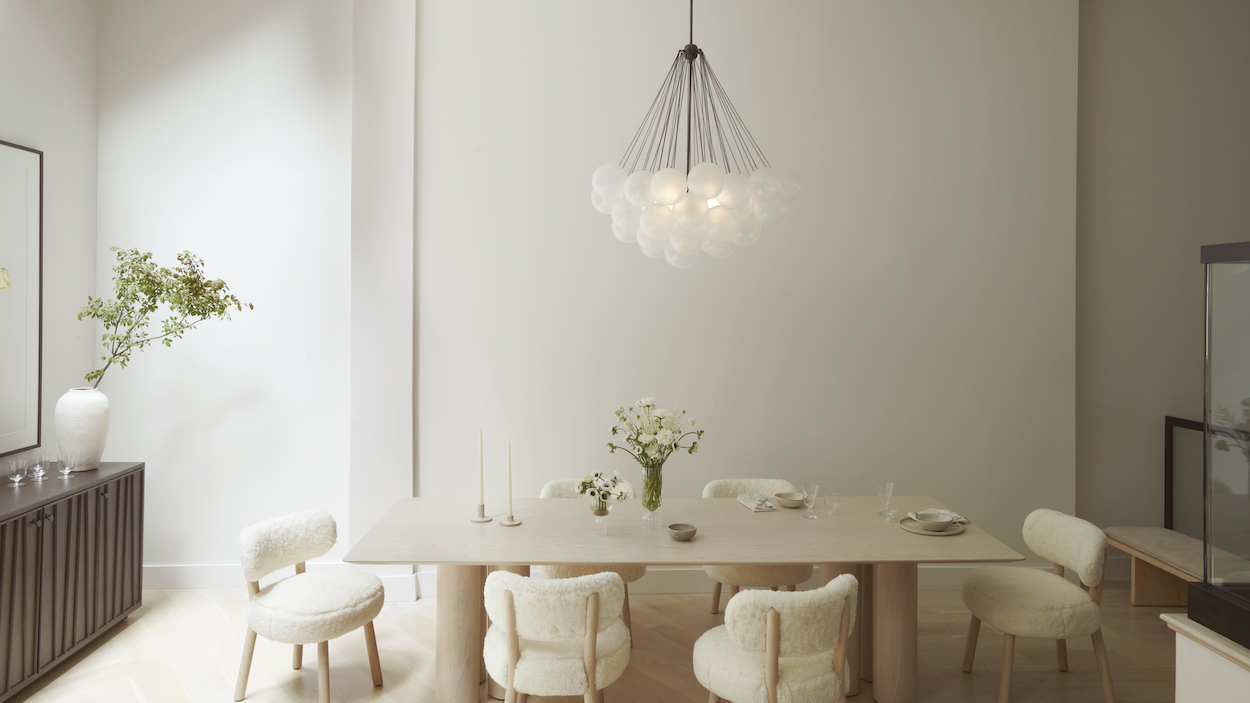 DESIGN SEND
Our daily view of the world through the prism of design.
BY EDITORS
August 16, 2022
The Design Dispatch offers essential, expert-written news from the design world, curated by our dedicated team. Think of it as your cheat sheet for the day in the design delivered to your inbox before you've had your coffee. Subscribe now.
Got something our readers need to see? Submit it here
Maiden Home launches summer show home in Tribeca
While there's no shortage of design showrooms for aesthetes to peruse in New York, the furniture brand Maiden's house is making the case for shopping closer to home, thanks to its inaugural showroom in Lower Manhattan, open by appointment through September 2. Tribeca House, a 2,500 square foot residence in the Downtown District, features the brand's curated assortment of pieces (including furniture from their summer collection), all of which are locally designed and made to order. by North Carolina artisan furniture makers.
In much the same way that Maiden Home uses texture and form to create visual interest in furniture rendered from a tasteful palette of neutral hues, Tribeca House sparks its own dialogue with architectural features such as the wooden fireplace. Residence's hand-painted plaster and custom floating staircase. "[It] embodies Maiden Home's signature lifestyle," says Founder and CEO Nidhi Kapur. "A beautifully crafted, yet effortlessly comfortable design that emphasizes natural materials and the artistry that shapes them." —Jenna Adrian Diaz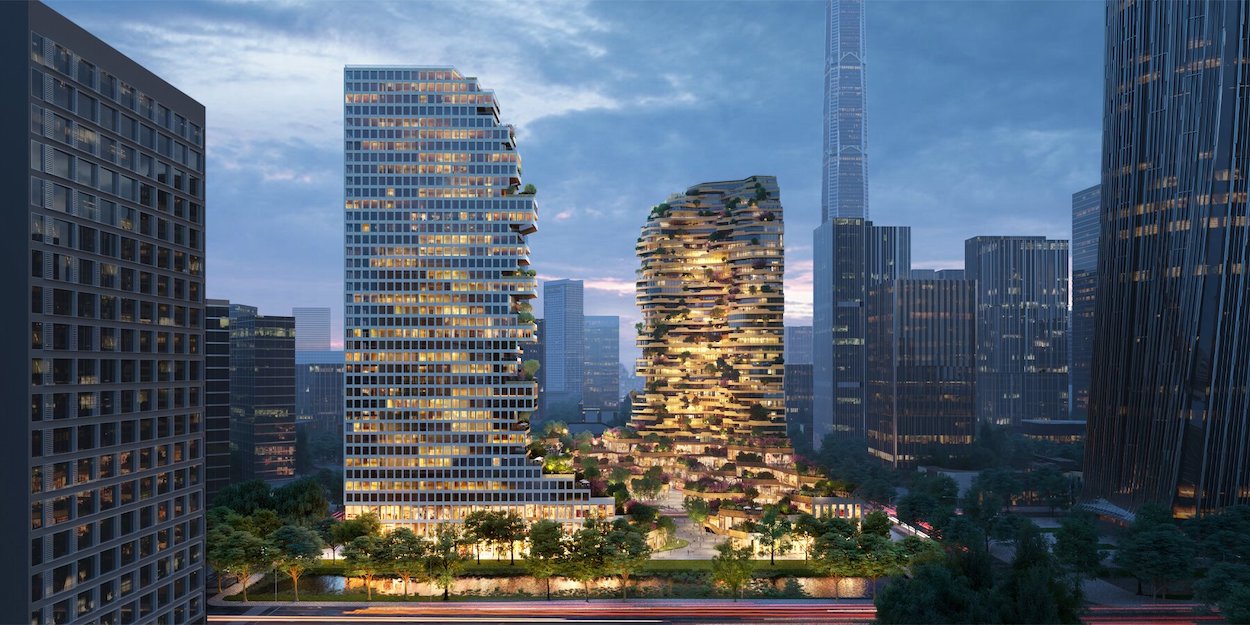 MVRDV lands the order for Oasis Towers, a lush mixed-use complex in Nanjing.
"MVRDV has unveiled its competition-winning design for Oasis Towers, a mixed-use residential and commercial complex located on the edge of the Jiangbei New Area financial district in Nanjing, China. The 1.79 million square foot project reveals two 492-foot-tall L-shaped towers with cascading terraces facing each other from the north and south corners. Nestled centrally between the two buildings is a verdant landscape that gradually expands outward, surpassing the building's terraces. [H/T Designboom]
Several American museums receive grants to help repatriate indigenous cultural objects.
"The National Park Service has awarded 20 U.S. museums and nine Native tribes grants totaling $2.1 million to assist in the consultation, cataloging, and repatriation of ancestral remains and cultural artifacts in an effort to increase the application of the National American Graves Protection and Repatriation Act. The 1990 law requires federally funded institutions to inventory their collections of Aboriginal human remains and grave goods in order to facilitate their return. But membership and enforcement have been points of contention for several US museums since its enactment due to logistical hurdles regarding tribal affiliation and compliance. [H/T The Art Newspaper]
A svelte Zafferano light takes over New York's outdoor dining tables.
"She is tall and slender, with an elegant conical hat. She frequents the tables of the most coveted restaurants in New York. It lights up a room. Have you seen her? It's a lamp. The Pina Pro wireless lamp from Italian design company Zafferano, to be exact. And she is everywhere. In the evening, waiters at stylish Italian restaurant Altro Paradiso in SoHo place Pina Pros on the tables outside, where each one's 14 tiny LED lights cast a soft, romantic glow over the duck stew pappardelle . A cozy enough glow, perhaps, to make you forget the rat that just passed by or the sound of the Ducati dealership across the street. [H/T The New York Times]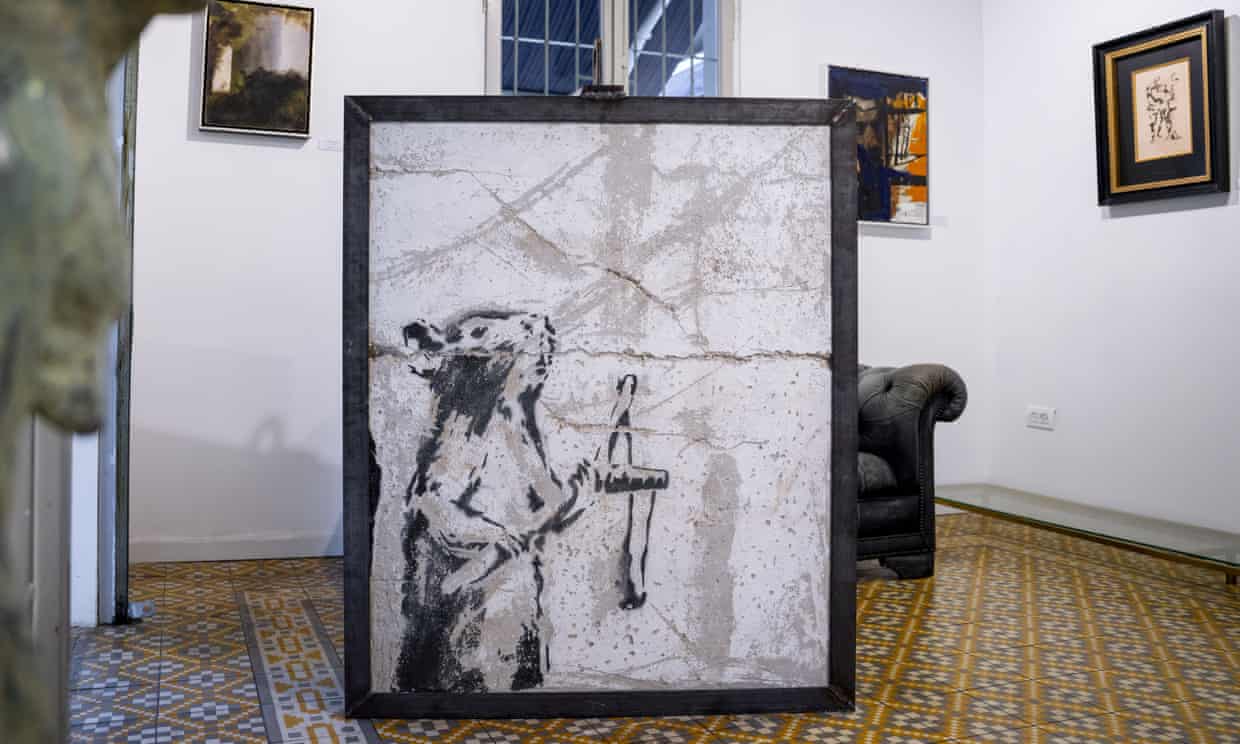 A lost Banksy piece has resurfaced, sparking debate over public art on occupied land.
A lost work by Banksy spray-painted in protest at Israel's separation barrier in the West Bank has resurfaced in a Tel Aviv gallery, sparking debate about the role of public art and the legality of removing cultural artifacts from the occupied lands. slingshot rat, a stenciled painting, appeared on a concrete block at an abandoned Israeli army position in Bethlehem next to a section of the wall in 2007, one of many works in the Palestinian town created in secret. Some time later, the painting was obscured and tagged with the words "RIP Banksy Rat", and eventually cut up and removed by unidentified people. [H/T The Guardian]
Lucien Kroll, Belgian architect who has often collaborated with his clients, dies at 95.
"Lucien Kroll, who was known for his participative and collaborative architecture, died at the age of 95. The architect is perhaps best known for his design of the La MéMé campus extension at the University of Leuven in Belgium, completed in 1976 and home to a number of facilities including student residences, a medical faculty, a town hall and a restaurant. Campus buildings were designed with student input and feature interior walls and movable partitions, allowing users to modify their layouts. Kroll also worked with Dutch ecologist Louis Le Roy on La MéMé, with Le Roy creating his gardens with the students who would live in the buildings. [H/T Dezeen]
Prada can diversify its investor base and seek at least $1 billion from a second listing.
Prada SpA plans to seek at least $1 billion from a second listing in Milan, people familiar with the matter have said, as the Italian fashion house seeks to diversify its investor base outside of Hong Kong. The Milan-based luxury apparel, fragrance and accessories maker is working with Goldman Sachs Group Inc. on preliminary preparations for a possible bid, according to the people, who asked not to be identified while discussing confidential information. probably next year, they said. [H/T Business of Fashion]
Today's attractive distractions:
Revisit Anemic CinemaMarcel Duchamp's first hypnotic film in 1926.
This remote surgical robot can help treat astronauts in space.
ESPN airs the incredibly intense Excel World Championships.
After the summer storms,chocolate waterfallsare sweeping through Arizona.