Letters to the Editor, January 14, 2022 | Letters to the Editor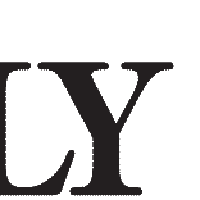 Thanks to the angel who pulled my car out of the snow
Dear Editor:
Last Sunday night, I was rushing to get on a date when I got stuck in the snow on Morrison Avenue. I was trying to get out of it in vain when out of the darkness came a saving angel who asked me if I was stuck.
He tried several times to push me out, but couldn't, so he went home, got a shovel, and dug me up. I was so relieved and afraid I would get stuck again if I stopped that I left with only a quick thank you. I hope he sees this letter and knows that I really appreciate his help.
Sally Bonshor, Kelowna
Condo culture is taking over the neighborhood
Dear Editor:
As noted in the Daily Courier article on Wednesday (developer wants to pile on new UBCO site, page A1), Mission Group is imagining even more skyscraper development by them, next to UBCO's planned vertical campus downtown.
Allow me to deconstruct the philosophy of Mission Group as stated in the article.
"The addition of a university campus to the city center as part of a larger, planned (whose plan?) (read – now more buildings over 30 stories are warranted) will embody transformative development ( read – goodbye friendly neighborhoods, hello condo towers) catalyze significant future investment in the city of Kelowna (read encourage further high-rise development) and create a built environment and place (not a neighborhood ) that will influence the culture and identity of Kelowna for generations to come.
It certainly will. Is this the type of skyrise condo culture we really want?
I refer you to recent articles on Okanagan history by Sharron J. Simpson regarding what a neighborhood really is. It's not a forest of 30-story buildings.
And why does the architectural firm include so many noble words in its mission statement?
Carol Millar, Kelowna
Aluminum scrap is not the ingredient to create hydrogen
Dear Editor:
Subject: "Summerland plans a hydrogen plant" (page A2, January 12).
As a professional engineer, climate scientist and longtime advocate for science-based solutions to the climate crisis, I cannot begin to understand the logic of building a scrap aluminum recycling plant in Summerland, Penticton or anywhere else in the South Okanagan. .
Scrap aluminum (from beer cans, scrap siding, or old cars and airplanes) cannot generate clean-burning hydrogen by any direct process. (Hydrogen is a colorless gas that burns cleanly, but it is not aluminum.)
Producing hydrogen from contaminated aluminum requires an exothermic process that begins with large amounts of cheap electricity and plenty of clean water (to be drawn from Okanagan Lake?).
And the by-products of the exothermic reaction process will include large amounts of toxic carcinogens and heavy metal wastes that will be released into the atmosphere and groundwater, downstream from the plant. So if this operation is to be located on a single acre adjacent to the Trout Creek Wastewater Treatment Plant, where will these byproducts end up?
Why does GH Power or Frontenac Energy want to build an aluminum recycling plant in the South Okanagan? Is it because we can supply lots of cheap (green) hydroelectric power from Fortis or BC Hydro, as well as lots of water from our Okanagan Lake (to supply the hydrogen)?
And what about the toxic emissions to air (chimney) and water from the complex process of exothermic combustion? These emissions could possibly be lethal to human and wildlife populations.
Note that hydrogen comes from water, not aluminum. So why doesn't GH build its aluminum recycling plant somewhere near the GTA, or even better, somewhere in the wild?
Tom Siddon, Kaleden
The health tax on unvaccinated people makes sense
Dear Editor:
The foreseeable strain on health care systems from the unvaccinated reckless has prompted consideration of tough measures by some jurisdictions like Greece and Austria.
Now, even Quebec is launching tough measures through a health tax. I have to admit, it's a concept that makes perfect sense.
Hitting the idiots in the paperback might just cause those who lack foresight to think proactively.
Paul Crossley, Penticton
We are all unique, therefore we are all special
Dear Editor:
Growing up, I was taught how special I am in the eyes of God. How much God loves me, has abundant mercy for me, and wishes to reside with me for eternity.
As I grew older and fell in love with God, I realized that this message was for all mankind, whether one knows God or not.
And then doubt. If God values ​​each individual and treats them as special, aren't we all ordinary, one not being particularly special compared to the other? Does that mean I'm not that special?
And then one day the light bulb went on. I am special because I am unique. I am special because I know it. I am special because I know that every human being I come into contact with is unique, therefore special. Pretty powerful stuff.
And now I try to live my life treating everyone I come in contact with with the respect and kindness they deserve.
For a controlling, anxiety-prone person like me, it's not that easy to do. Because I also want to be treated in a special way.
Some days it just doesn't happen. And I fail miserably.
Then the infinite mercy of God shines on me and the light shines and I come out of my egocentric torpor.
The light you ask for. Those sent into my life with their words of wisdom; the truth of the reality they profess by the way they live their lives and by their example of how one special person makes another special person.
I know it's true because I've experienced it. My prayer and hope for you is to benefit from this experience as well. Because you are special.
Dallas Elliott, Kelowna
Residency rule should apply to civic politicians
Dear Editor:
In 2002, Castlegar presented a motion to the Union of British Columbia Municipalities for the Local Government Act to be amended to include a clause requiring that a candidate for elected local government office be an eligible voter in the jurisdiction of the local government for at least 30 days prior to the date of his nomination.
The motion was not approved by the
membership (of other towns and villages) and taxpayers consigned to remain the victim of people who come forward for their own purposes.
Like so many well-meaning resolutions that would do good, it has been relegated to the dustbin of history.
I believe cities should be able to pass a local bylaw requiring residential occupancy of the city before running for city council.
The duration should be five years; 30 days is not enough.
No one running for municipal office can understand or identify with people living in our municipality unless they actually reside there. Out-of-town residents leave our city's problems behind when they return home and close the door.
Before leaving office this year or asking a citizen to re-elect them, council should pass a by-law limiting residency requirements for municipal office within the boundaries of the municipality.
A person should have an interest in the community before running for office. And using it only as a workplace is not enough.
Elvena Slump, Penticton
Email: [email protected]