Kitsuné's Paris-Meets-Tokyo cafe, gallery and bar in Brooklyn, and more – SURFACE
DESIGN SEND
Our daily view of the world through the prism of design.
BY EDITORS
May 23, 2022
The Design Dispatch offers essential, expert-written news from the design world, curated by our dedicated team. Think of it as your cheat sheet for the day in the design delivered to your inbox before you've had your coffee. Subscribe now.
Got something our readers need to see? Submit it here
Kitsuné's Paris-Meets-Tokyo Café, Gallery and Cocktail Bar in Brooklyn
A distinctly "Paris meets Tokyo" vibe has always defined Kitsuné, a multi-faceted brand that encompasses a fashion house, a music label and a series of cafes founded by Gildas Loaëc and Masaya Kuroki. The label, which has 38 locations worldwide, recently opened its latest outpost: a former bistro on a tree-lined block in Boerum Hill, Brooklyn, which includes a cafe, gallery, cocktail bar and restaurant. shop. Kuroki was inspired by the friendly vibe of the neighborhood to design the interiors, which feature a white oak paneled counter, preserved brick walls, and large street-facing windows that flood the gallery and cafe with natural light.
Visitors can sip a full-bodied Café Kitsuné coffee while browsing the brand's ready-to-wear assortment (latest: an exclusive capsule by Michal Loba), crockery and accessories displayed on white oak shelves. Also available, Objets, a small grocery store that offers classic coffee beans and homemade granola through a partnership with local bakery Burrow. Wander through Galerie Kitsuné, a 300 square foot space dedicated to showcasing emerging artists such as Mario Navaro, which recently featured 13 cartoons that reimagine random objects sticking out of Thonet chairs. The brand's heritage truly shines at the Art Deco-inspired bar, which comes alive at sunset thanks to a high-fidelity audio system from Japanese manufacturer Rotel and Sonus Faber speakers that deliver top-notch listening experiences from both the brand's label, Kitsuné Musique, and weekly DJ performances. —Ryan Waddups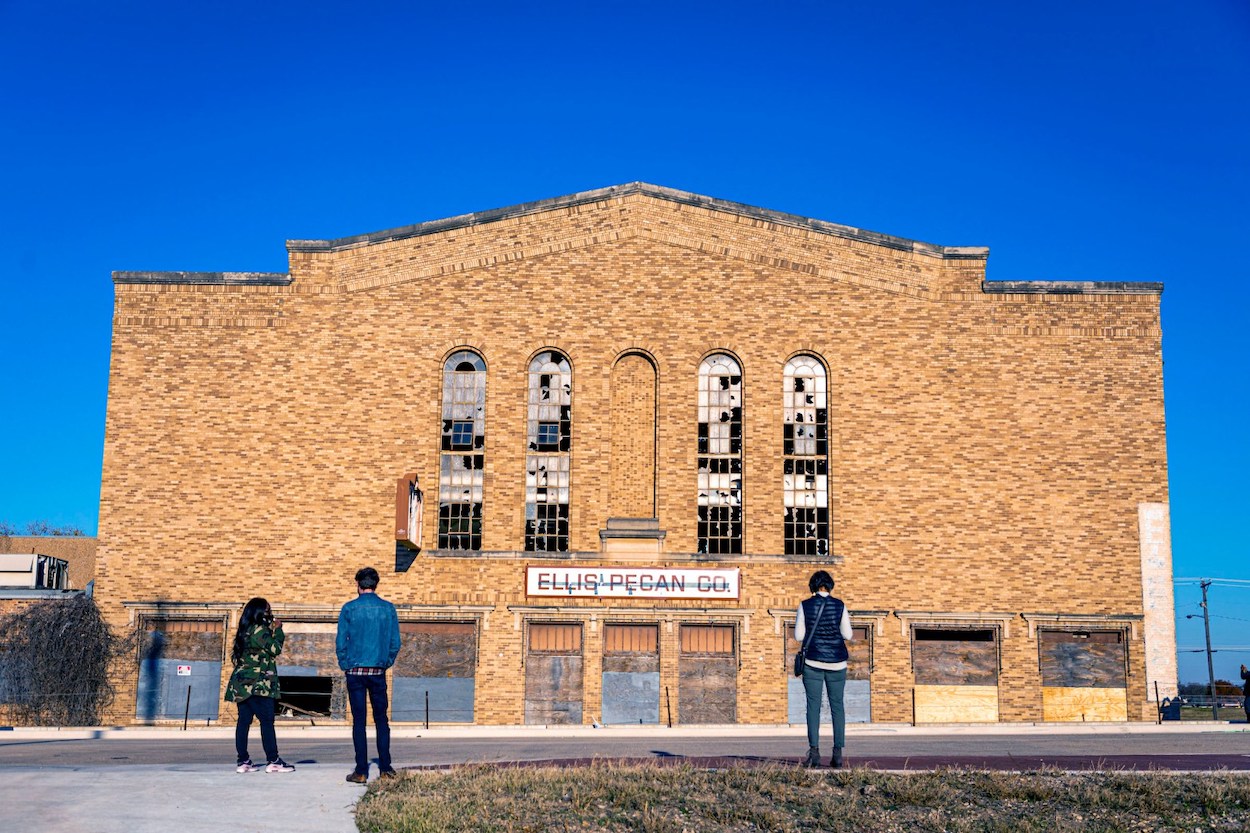 A former KKK building in Texas is being transformed into an arts center.
"Fort Worth is reckoning with its racist past again as the former Ku Klux Klan (KKK) Texas headquarters is being transformed into the Fred Rouse Center for Arts and Community Healing. The initiative is led by nonprofit Texas Arts Transform 1012 N. Main Street, which purchased the building in 2021. The center is expected to open in 2025." [H/T Hyperallergic]
LVMH will start accepting cryptocurrency payments for Swiss watchmaker Tag Heuer.
Tag Heuer has started accepting cryptocurrency online in the United States, becoming the first brand in luxury conglomerate LVMH's portfolio to do so. The Swiss watchmaker, led by the son of LVMH chairman Bernard Arnault, Frederic, called the move "an important step in its digital transformation journey". Tag Heuer's e-commerce site has partnered with digital payments provider BitPay to accept 12 cryptocurrencies, including Bitcoin, Ethereum, Dogecoin and 5 USD-pegged stablecoins. "With an increasing number of customers regularly using or earning digital currencies, TAG Heuer intends to be a key player in the imminent transformation of e-commerce and retail spaces," the brand said, adding that it had to other ongoing projects related to blockchain technology, such as NFTs. [H/T Business of Fashion]
A statue of pioneering playwright Lorraine Hansberry will be unveiled in Times Square.
"Los Angeles-based artist Alison Saar was commissioned just over four years ago to sculpt a statue of playwright Lorraine Hansberry. The request had come from Lynn Nottage, the two-time Pulitzer-winning playwright, as part of an initiative she was developing with Julia Jordan, the executive director of the Lilly Awards, which recognize the work of women in theatre. The Lorraine Hansberry initiative was designed to honor Hansberry, who was the first black woman to have a show produced on Broadway. [H/T New York Times]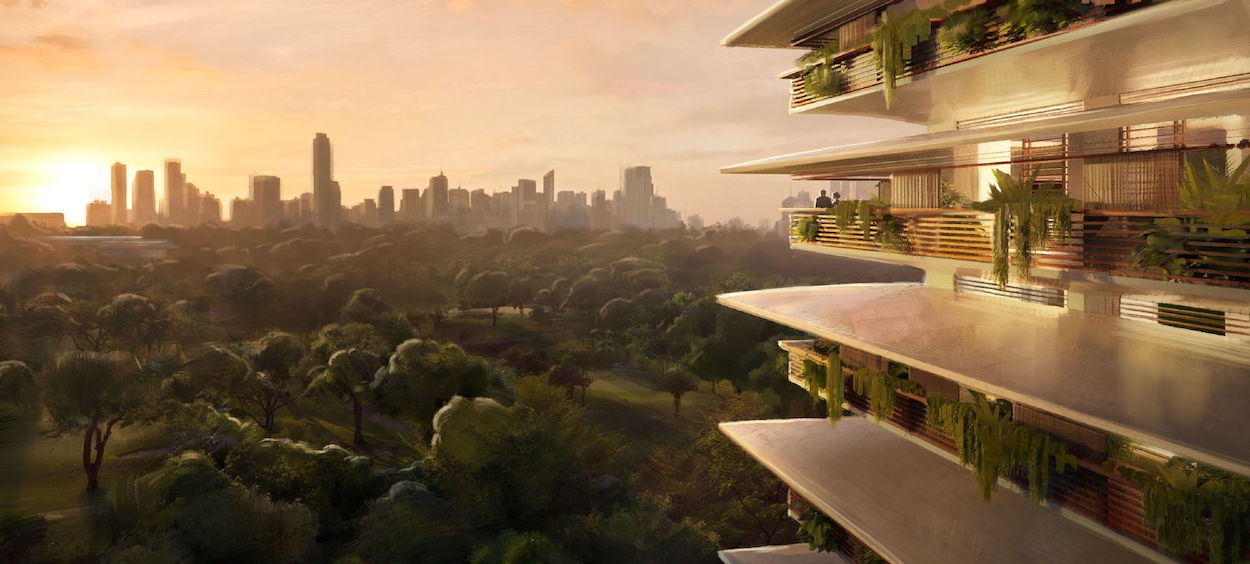 Foster + Partners reveals residential tower with 'unprecedented' connections in Manila.
"Foster + Partners has unveiled the design of the BWDC Residential Tower, a luxury apartment building in Manila, Philippines. The new tower combines the city's vernacular architecture and traditional veranda living style with living modern in skyscrapers.The project is the company's latest in the tropics that responds to the regions' intense weather systems, mitigating high temperatures and humidity through passive design strategies. [H/T Archdaily]
The Andy Warhol Museum recreates the factory as a "pop district" in Pittsburgh.
"A 'Pop District' is planned in Pittsburgh, the hometown of pop artist Andy Warhol. Andy Warhol museum officials said the creation of the district, spanning six blocks, is part of an expansion that will include a reimagining of the Factory, the center of Warhol's creative universe. The first elements of the neighborhood have already been installed: a mural created in an alley adjoining the museum, by a Miami-based artist known as Typoe, and a sculpture by Michael Loveland, also from Miami, placed on a grassy space on the other side of the street. of the museum. "Andy continues to be emblematic of the American entrepreneurial spirit – a true agent of influence and change," Patrick Moore, director of the Warhol Museum, said in a statement. "We now have the plan and the resources to follow suit as an agent of change for Pittsburgh." [H/T New York Times]
Maya Lin's expansion of the Museum of Chinese in America in New York is criticized.
The Museum of Chinese in America (MOCA) in Manhattan's Chinatown recently unveiled plans for a new $118 million building designed by artist and architect Maya Lin. Due to open in 2025, the new facility will see the museum purchase its currently leased location at 215 Center Street and grow from 12,000 square feet to over 68,000 square feet, spanning nine floors with a conference room at two floors, a center for research and genealogy, galleries, a theater and two outdoor gardens. However, several grassroots organizations in Chinatown have said that MOCA, under its current leadership, does not represent the interests of the community and poses a risk to the preservation of its history. For more than a year, groups of residents, artists, activists and labor rights groups have called for a boycott of the museum, citing its role in displacing the community and its unwillingness to engage openly with local residents. [H/T The Art Newspaper]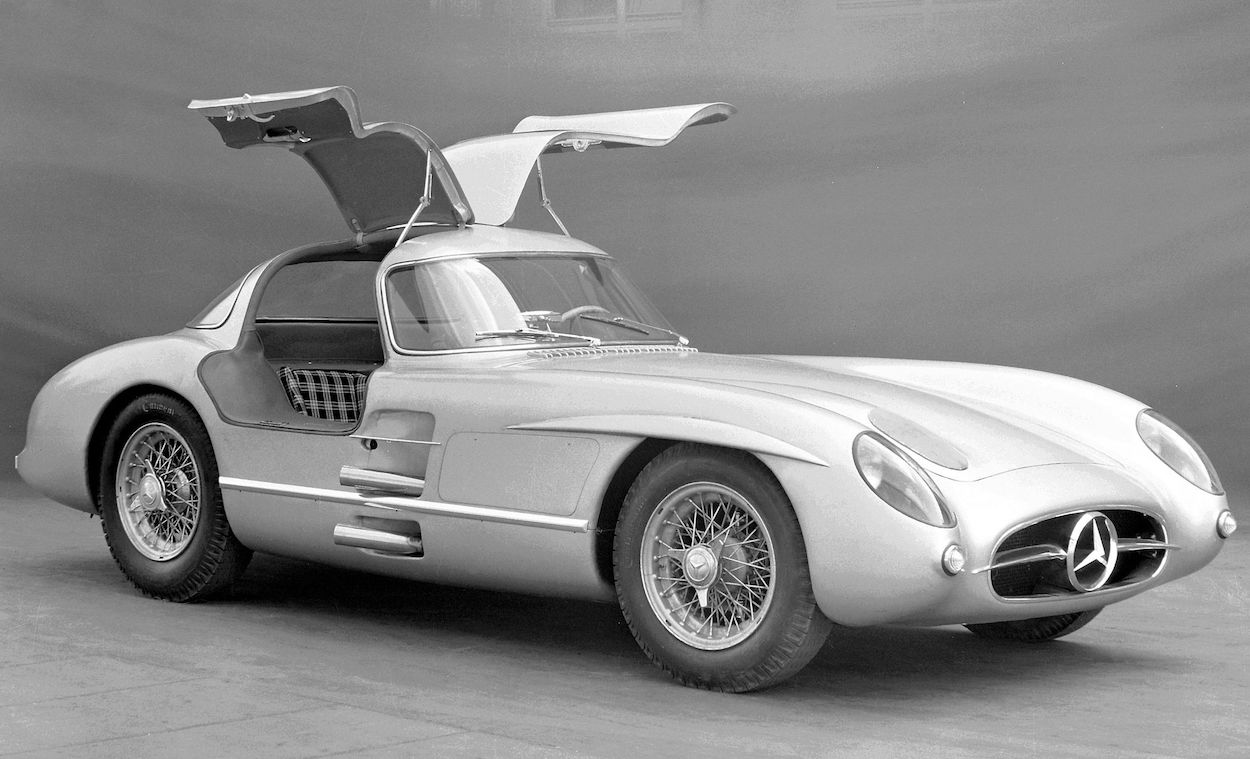 Today's attractive distractions:
A rare 1955 Mercedes-Benz SLR coupe sets a record $142 million at auction.
Guests can sleep surrounded by a million bees in this Italian"Air Bee and Bee."
This drawing of Johnny Cash's water tower is "take a leakthrough a bullet hole.
An artist is pilloried after creating a half horse, half man statue of an Irish spirit.
All stories
Previous Following