Go to extremes | The Comstock Magazine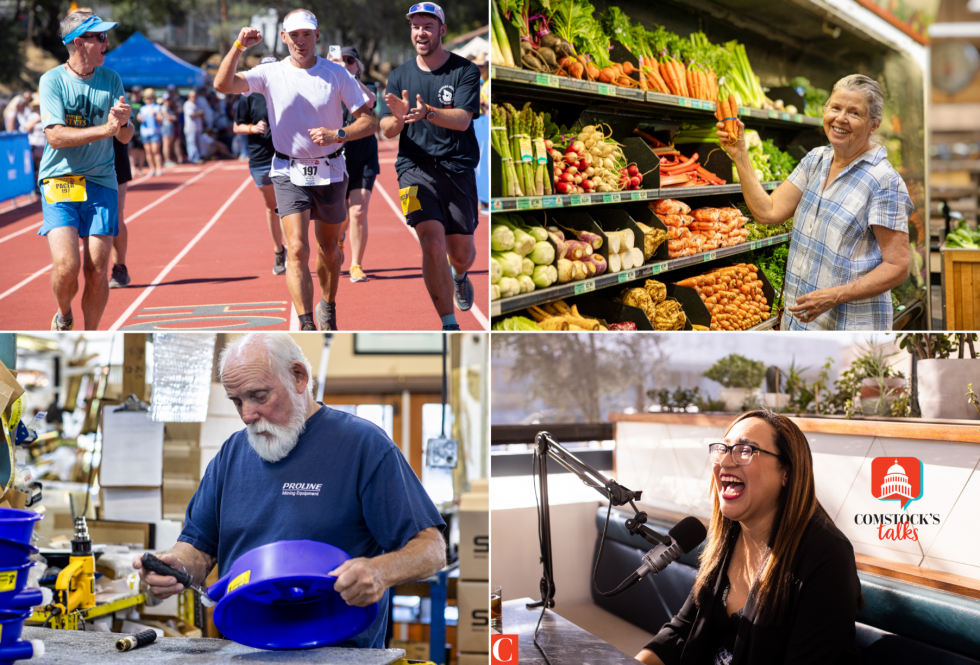 From: Vanessa Labi
Have you ever thought, after a friend told you he was training for a marathon, how does he do it? What if they told you they're gearing up for an ultramarathon, the nonstop 100.2-mile race that traverses canyons and mountain trails and stretches all night long? How do they find the motivation and the time? And how come many of these dedicated people are busy parents and successful professionals?
To research the allure of these gnarly endurance races, contributing writer Graham Womack dug deep into the forest outside of Auburn for the Western States Endurance Run ultramarathon. It captures the driving force that fuels extreme athletes, what can go wrong and what it takes to end.
Here is the latest overview of the Capital Region:

The "hippie-dippie" food co-ops of Sacramento and Davis are both celebrating 50 years of their consumer-driven, farm-to-fork movement; we step off the beaten path to an Auburn gold mining supply store with a three-generation mining heritage; extreme athletes race Truckee for the holy grail of ultra running in North America; we reached Canon happy hour for a podcast conversation with two executives featured in our Young Professionals issue; a UC Davis startup is developing products that use components of breast milk to treat bacterial infections; and a frustrated manager writes to Evil HR Lady to tell her he has to share managerial duties with a colleague who has a completely different management style.
Recommendations from our editors:

In this section, we editors share what we read, listen to, watch or even eat. Here's what we're consuming this week:
vanessa: I lived two blocks from the Sunday Farmer's Market when it took place under the freeway just below Southside Park; Loved walking to the lively event every weekend. In 2021 the market moved to the parking lot on the northeast side of the Arden Fair mall, and last Sunday I finally made it there. It was great to see all the same vendors – the apple and citrus guy shouting out his closing deals and the cactus lady displaying her latest pungent assortment. I brought home a variegated bougainvillea plant for the yard and some exceptional stone fruit from Ferrari Farms. Go check it out if you haven't already!
Jennifer: One of my favorite podcasts, Slate's"Decoder Ringis back for a second season exploring the human experience through fashions and cultural touchstones. I loved the recent episode"The most famous poet no one remembersabout one of the best-selling poets of all time (I bet you can't name him) and how his rise and fall reflected how culture changed in the second half of the 20th century.
Judy: I walked into "The Secret Garden" last night, a charming and lovely piece performed by Broadway Sacramento. I hadn't read the book and didn't know the story, so I let it unfold and get carried away with amazing performances from the child actors and haunting voices. Music Circus is a summer treasure in Sacramento and I love going there every year. (This year saw his return after a three-year absence due to the pandemic.) Next, "The Color Purple."
Tips

We hire! We are looking for an administrative assistant. We are looking for a creative and organized individual with attention to detail, superior written communication skills and a sense of humor. Learn more about this unique opportunity or share it with someone who might be interested.
Don't forget to subscribe to the magazine to be aware of business trends in the region and follow us on instagram, Facebook, Twitter and LinkedIn
for daily stories and extras.