Fortune Magazine's changing face starts at the top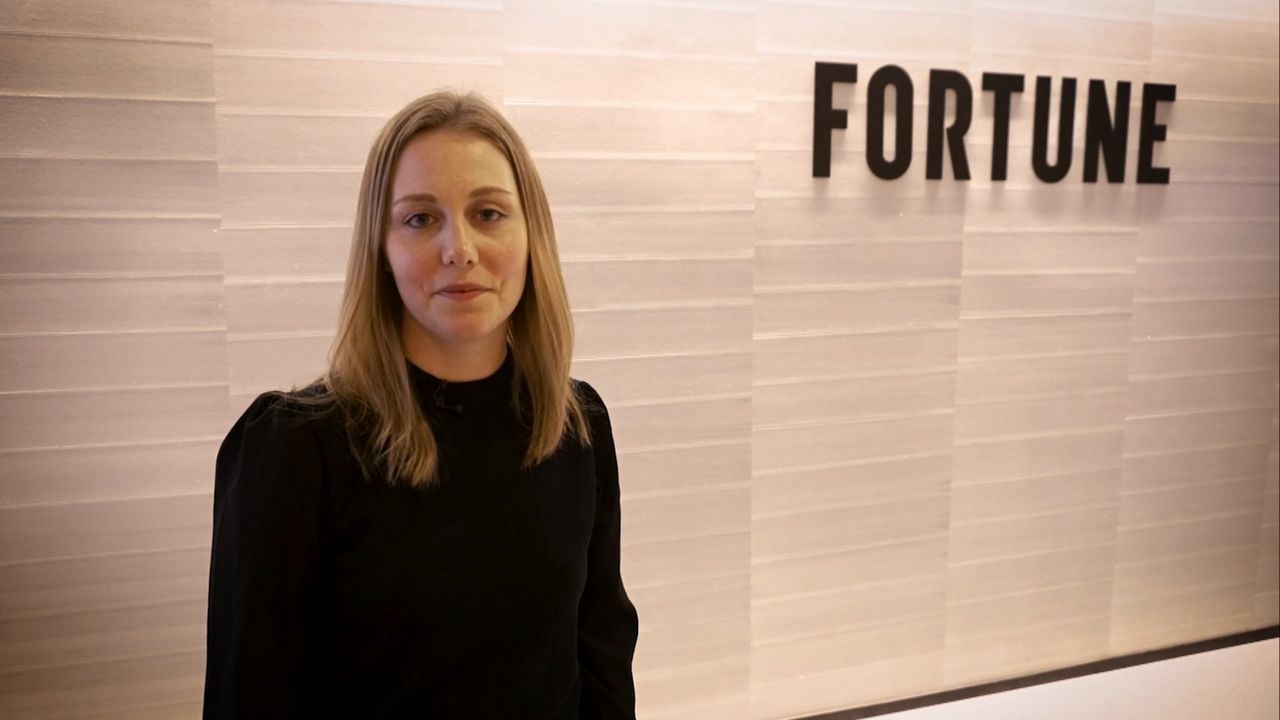 Change is happening at Fortune Magazine, and it's more evident than ever when you watch the business and tech publication's last two issues, with female powerhouses covering back-to-back issues.
But that's not all. Alyson Shontell is the new editor-in-chief of Fortune, the first woman to lead the nearly century-old magazine.
"People who were on the cover when I was growing up for women's magazines were celebrities," she said. "They were models, they're celebrated for their looks, not their brains."
Shontell previously worked at Business Insider, joining that team when it was just a start-up in 2008. She rose through the ranks, first in sales, then moving to the editorial side of the newsroom. .
Shontell served as senior technology correspondent and later editor, while navigating an ever-changing media landscape.
"Digital media, we would come to find out later, was a very different form of media than anything that had come before," she said. "It's 24/7. There are no space restrictions. You can be as creative as you want. So being at the forefront of an industry so getting it to take off and take off and helping build it from the ground up ended up being great for my career too."
Shontell's historic October 2021 hire added to a growing list of women heading newsrooms, positions typically dominated by men.
The Washington Post named Sally Buzbee as its editor last May, and Alessandra Galloni also made history as Reuters' first female editor in its 170-year history.
Research by the Reuters Institute shows that only around 21% of the world's leading print and online publications are run by women. This is despite the fact that 40% of journalists in these markets are women.
Shontell sees her role serving two purposes: leading the Fortune team as media continues to evolve, while celebrating, uplifting and educating women in another male-dominated field, business.
"When you look at the list of top billionaires in the world, you equate money with power," she said. "Most of them are men. Most of them started their own businesses. So if you don't give people role models to look at who aren't Elon Musk or Bill Gates, you'll never change. This power gap that exists in the world. I think that's a very important piece. How are we going to attract a woman Elon Musk or Bill Gates? We need to get more women into business.
Shontell hopes the latest issue will do just that by featuring venture capitalist Katie Haun and her efforts to build a billion-dollar cryptocurrency business.
Shontell, a 35-year-old mother of two, credits her own mother for being a strong female role model.
"My mom was an executive at Fannie Mae for 25 years," she said. "And seeing, knowing it was harder for her, it's hard now, but knowing it was harder for her and she was able to do this 30 years before me, I was like, hey Well, I better do something with my life. She paved the way!"
It's an example she hopes to set for her own children and future Fortune readers.
"I want to come up with as many models as possible so people see they can do it too," she said. "I think if you don't have that pattern in front of you or if you haven't lived it in your home like me, it can be hard to imagine that kind of life. I just want them to see and aim even bigger than they are right now."