Fond memories of family trips to Blowing Rock | Blogs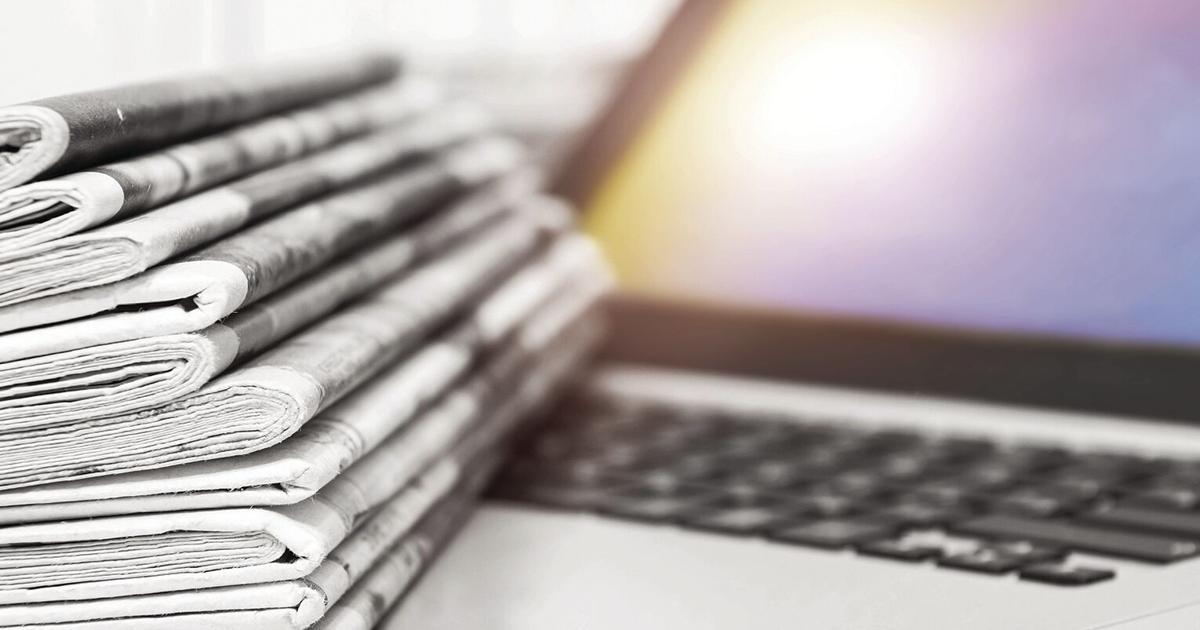 The most recent edition of Our State magazine features an exceptional article on The Blowing Rock and the town of Blowing Rock, North Carolina. It turns out that the ancient outcrop is over a billion years old, and there is, of course, the folklore relating to the Native American couple, who met at the rock, the daughter of a Chickasaw chief and a brave Cherokee Love ensued. So does tribal duty.
The brave decided he should return to his tribe but jumped off the rock, with the young Chickasaw girl standing nearby. But the winds from the Johns River Gorge sent the brave back to the rock. Guess they lived happily ever after and probably opened a pottery shop on Main Street.
Blowing Rock, Myrtle Beach and a gigantic trip to Washington, DC were the Bovender family odysseys when I was young. In terms of frequency, Blowing Rock was the preferred location. It wasn't far from Hickory.
We were going to hit US 321 and cross Lenoir and up the winding road that they finally four lanes after about 45 years, passing The Blowing Rock entrance as we entered the small town from the southeast.
Only once or twice would we stop at The Blowing Rock. I have a vague memory of starting to climb that steep thing, but mom yelled, "Bill, don't do that!" and thus ended my brave attempt.
With the exception of one weekend a year that we went through, courtesy of my dad's company, MDI, we always took day trips into town. We would park next to the little park in the middle of town and head straight for the swings. The next step would be a game or two of shuffleboard, which I was not proficient at.
Inevitably, the parents would buy us a snow cone or a milkshake and demand that we sit in the wooden chairs along Main Street. I hated this session. How I knew the next "adventure" would be to cross Main Street and go to what really fascinated me, the auctions.
Yes, at that time there were at least three auctions on Main Street: lamps, chairs, paintings (probably Old Country art), all kinds of objects. I've always wanted to buy something or at least raise my hand and bid. And, yes, there was that fateful Saturday afternoon when I made my move and raised my hand in the air and bid on an item. I don't remember what it was.
I remember, however, the quick and decisive action of a certain AC Bovender Jr., who slapped my hand on the ground and signaled to the auctioneer that the "kid" was not allowed to bid. I'm sure I was the first child to make such a bold and decisive move in the history of Blowing Rock Auctions. If I remember correctly, not only did I get the slap, but I was denied the last treat of every trip we took to Blowing Rock: a piece of hard candy from one of the many candy stores.
On another occasion, we were joined by three of my mother's sisters and several assorted cousins ​​at The Blowing Rock. It was supposed to be a picnic day in this central park.
A good meal was prepared and eaten.
Everything was fine for about 30 minutes afterward when three of the four sisters, not including my mother, began to feel a slight discomfort in their stomachs. It looks like the deviled eggs were allowed to warm up a bit, and a family food poisoning session ensued.
God, it took us forever to get back down that mountain, through Lenoir, and to Hickory. At that time, these women were sick. And the enduring scene, forever etched in my memory, was of Aunt Flossie Mae, Aunt Hazel and Aunt Flo Rae lying side by side on our kitchen floor, my mother administering Pepto to the batch. Needless to say the deviled eggs lived up to their name.
I always love going to Blowing Rock. I miss auctions. Above all, I miss the family, the majority of whom are deceased. Simple and good times.