Business magazine names Kaart CEO finalist for entrepreneur of the year | Business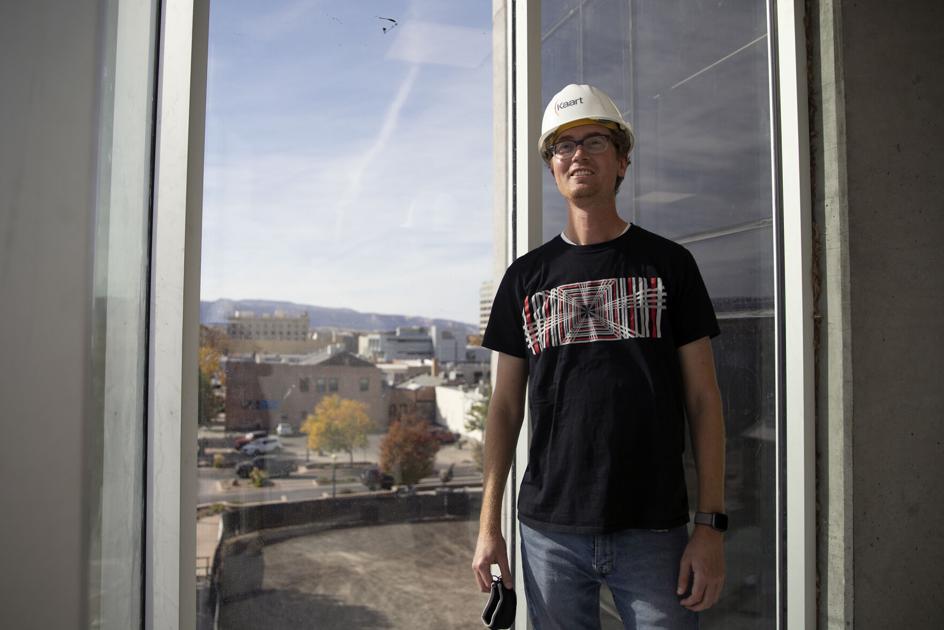 The Grand Valley is seeing the success of Kaart, 734 Main Street, and it looks like the rest of the state is embracing the program.
Kaart CEO and Founder Aaron Young was recognized as a finalist for Entrepreneur of 2021 by ColoradoBiz Magazine in its Summer 2021 issue.
"It's an honor. I didn't even know I was nominated," Young told the Daily Sentinel. "They interviewed me a few months ago, but they told me it was a profile. , not for that. So maybe they were just sneaky about it.
ColoradoBiz shed light on eight business leaders in the problem and ultimately awarded the honor to Matanya Horowitz, CEO of AMP Robotics in Louisville.
But a quick scroll through the winner and finalists and you'll notice the list is heavy with Front Range.
In fact, Young was the only finalist not to be in the metro Denver area.
Young is featured in a four paragraph blurb that gives readers the details of what Kaart does, his growth, and his vision which he calls "upbeat and optimistic."
This vision is to transform Grand Junction, especially downtown, into a hub for tech companies.
While that seemed optimistic a decade ago, it could slip into reality.
First, Young led the 750 Main building project at 750 Main St., where Kaart and other technicians worked. Next, Young bought two neighboring plots at 734 Main St. and 702 Main St.
Kaart recently moved into the new four-story building at its current location so that it can house its growing local workforce.
"There isn't a lot of commercial office space available here, especially for over 100 employees," Young told the Daily Sentinel in November 2020. "So if we wanted to stay in Grand Junction, we had to. build ourselves. "
This building is almost full of tenants, with only one floor available for rent, according to its Bray Real Estate listing.
With things sorted out, Young's next goal is to turn the adjacent plot into a mixed-use building.
The tech industry is growing in Grand Junction.
Cloudrise startup, 730 Mesa Ave., moved here earlier this year, and ProStar, 760 Horizon Drive, recently went public in Toronto and there are plenty of other companies attracting talent, growing and making waves.
Meanwhile, Young continues to focus on developing land and increasing his profits.
"It was a good year for Kaart. We've all moved in and we're making big plans. I am excited and honored by the nomination, "he said.