Barak Granot selected as best marketing strategist of the year by the IAOTP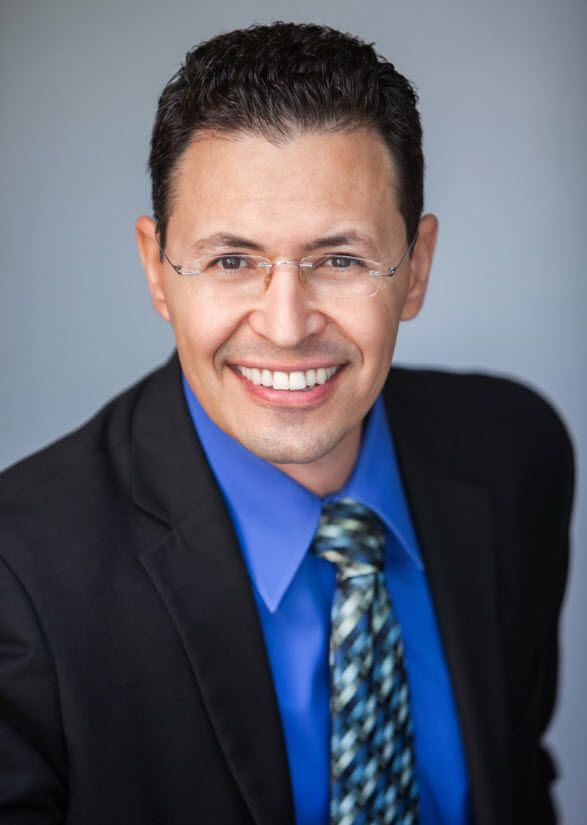 Barak Granot honored member of the International Association of Top Professionals (IAOTP)
Barak Granot, entrepreneur, author, marketing expert, publishing consultant and speaker was recently selected as the best marketing strategist of the year for 2022 by the International Association of Top Professionals (IAOTP) for his leadership, dedication and commitment outstanding to the industry.
Although inclusion in the International Association of Top Professionals is an honor in itself, only a few members in each discipline are chosen for this distinction. These special recipients are recognized based on their professional achievements, academic achievements, leadership abilities, other affiliations, and contributions to their communities. All winners are invited to attend the annual IAOTP Awards Gala at the end of this year for an evening to honor their achievements. www.iaotp.com/award-gala
With nearly 20 years of professional experience as a passionate and talented marketing strategist, Barak Granot has certainly proven himself and is an expert in the fields of technology and business.
He is the owner of Metrix Promotions LLC where he is an internet marketing expert and marketing consultant. Mr. Granot has over a decade of experience assisting entrepreneurs and helping them achieve their goals and succeed. He specializes in small and medium-sized businesses with high growth potential.
As founder of Blue Ocean Publishing Group, Mr. Granot helps non-fiction authors get their books published, especially for those operating in an industry where they need to stand out.
Additionally, Mr. Granot is the founder of DentoMetrix, one of the nation's leading dental marketing agencies. He created a system called "Predictable Patients Technology", the greatest asset of dental practices around the world.
Mr. Granot is a sought-after speaker who focuses on the topics of marketing, public relations and authority. He lectures on the important elements of business success, including social media, SEO and positioning. Its principles can be applied to all industries and all trades.
He is the bestselling author of Attract Better Patients, a book that educates dentists on how to improve their brand and positioning. After reaching the number one best-selling book in several countries, Mr. Granot will further share his expertise with his second book, Authority. He has been a contributing reporter for Small Business Trendsetters Magazine, Business Innovators Magazine and Newswire, he has been featured on FOX, NBC, CBS, ABC and CNN.
Mr. Granot's extensive skill set includes reputation marketing, advertising, social media, brand development, SEO, organization, digital marketing, strategic planning, leadership, web marketing, new business development, sales, marketing strategy, management and entrepreneurship.
Prior to embarking on his professional career, Mr. Granot attended Tel Aviv University where he studied Industrial Engineering and Management and earned his Computer Science degree Summa Cum Laude. Notably, Mr. Granot served in the Israeli army and was recognized as an outstanding soldier five times by the brigade, the corps and the entire army.
Throughout his illustrious career, Mr. Granot has received awards, accolades and been recognized around the world for his outstanding leadership and commitment to the marketing industry. This year, he will be considered for a featured article in TIP (Top Industry Professionals) magazine and he will be considered for the Marketing Strategist of the Decade award from the International Association of Top Professionals (IAOTP). Mr. Granot is a member of the Best-Selling Authors Association and sits on the advisory board of the Private Dentist Alliance, a non-profit organization.
IAOTP President Stephanie Cirami said, "Choosing Mr. Granot for this award was an easy decision for our panel. He is brilliant at what he does, has tremendous foresight, and is an extraordinary entrepreneur of his time. We look forward to meeting him at the gala and he will be an incredible asset to our organization.
Looking back, Mr. Granot attributes his success to his perseverance, integrity, highly regarded reputation and strong work ethic. When he is not working, he enjoys spending time with his family and friends. For the future, Mr. Granot will strive for excellence, be innovative and useful to entrepreneurs who want to succeed in business.
For more information on Mr. Barak Granot, please visit: www.barakgranot.com
About the IAOTP
The International Association of Top Professionals (IAOTP) is an international networking organization that selects the world's most prestigious top professionals in different industries. These top professionals have the opportunity to collaborate, share their ideas, be keynote speakers, and help influence others in their fields. This organization is not a membership that anyone can join. You must be requested by the President or be nominated by a distinguished honorary member after a brief interview.
IAOTP experts have given thousands of prestigious professionals around the world the recognition and credibility they deserve and helped build their brand empires. The IAOTP prides itself on being a one-of-a-kind networking organization that selects only the best of the best and creates a networking platform that connects and brings together these top professionals in one place.
For more information about the IAOTP, please visit: www.iaotp.com