A new horizon for Sundvold Financial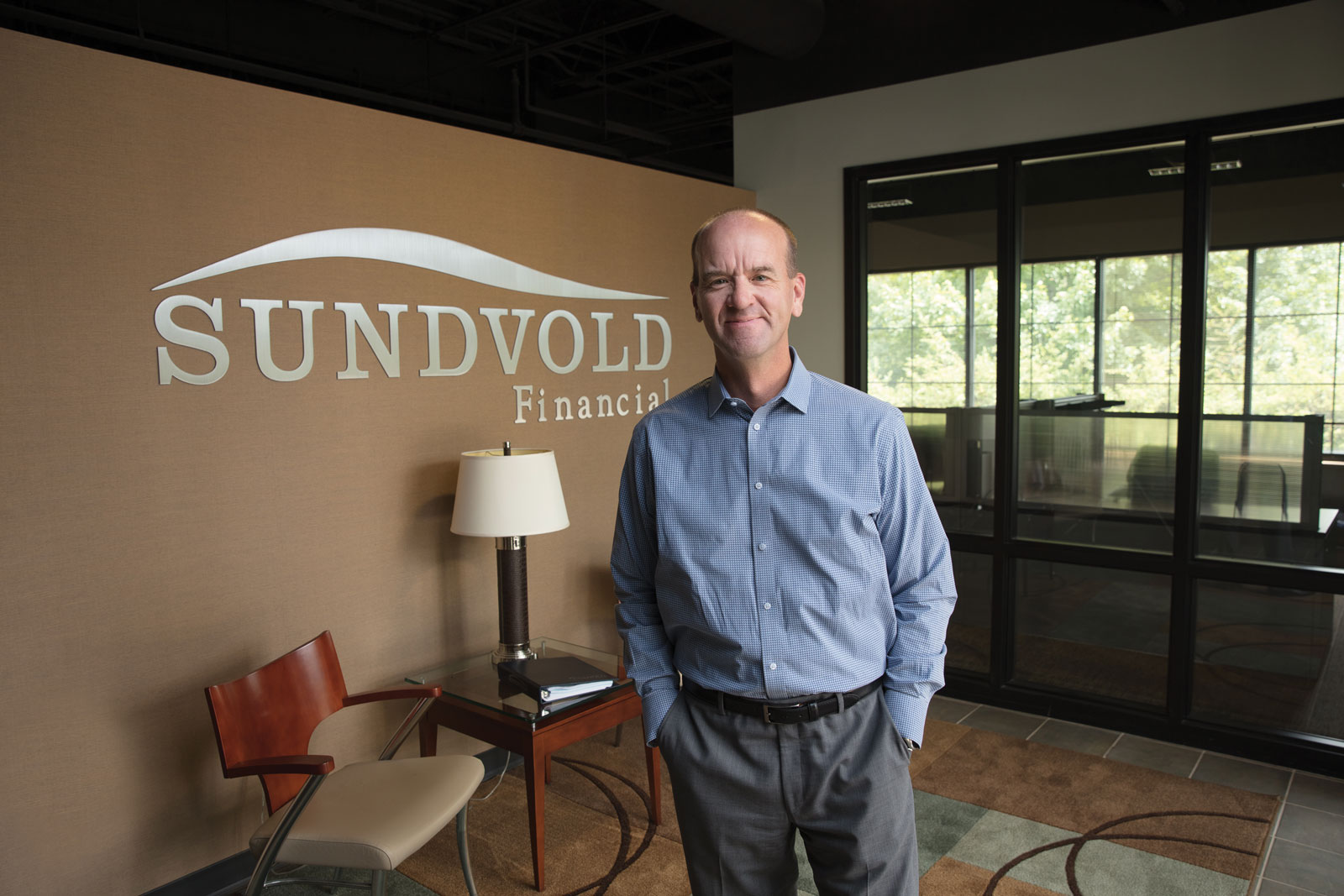 Accepting the role of chairman, Eric Morrison returns to Sundvold Financial.
Don't call it a comeback, but after a 12-year stint in the banking industry, Eric Morrison is back at Sundvold Financial. With his return comes a new title and a host of responsibilities, as he is now president of the benefits consulting firm.
Sundvold Financial was founded in 1997 by former MU All-American and NBA veteran Jon Sundvold. The company's mission is "to help high net worth individuals, corporations and foundations achieve their financial goals." The firm helps its clients achieve this through what Eric describes as a "very proactive process of reviewing investment options and trying to visit people one-on-one to try to understand their risk tolerance, experience in financial planning and investments".
Eric goes on to describe how each client is consulted and advised individually, as "much of it is based on personal interaction. Not one thing is the right thing for everyone. There is a fit that we have to determine with all of these companies that we work with as well as with individuals.
Sundvold Financial has three divisions within it. The 401(k) management division, which manages the assets of companies' 401(k) plans and educates participants on what these plans offer; the group health insurance division and the personal financial planning division.
Eric joins an experienced and permanent team of approximately 10 to 15 employees. The unit is tight-knit and shares the goal of top-notch customer service, a goal that Eric says is the catalyst for the success of the team and the brand.
Eric graduated from MU with a degree in communications in 1998. He extended his time as a Tiger through his first job at the university's fundraising and athletics administration department. Over the course of nine years, Eric held various positions with the Tiger Scholarship Fund, including Suite Operations and Facilities and External Operations.
In August 2007 Eric began his first stint at Sundvold Financial as an investment advisor. After just over three years in this role, he moved into the banking industry as Vice President of Business Development at Providence Bank in December 2010. He rose to the position of Senior Vice President and Market President of Columbia in April 2015 before being named the President of Regional Community Banking at First Mid Bank & Trust in 2021.
Eric attributes his reasons for returning to Sundvold to the "timing", or rather the "moment of life". He had nothing but good things to say as he reflected on his time at First Mid Bank and Trust, saying: 'I certainly enjoyed the way they [First Mid Bank and Trust] looked after my family and the COMO team. They are great people to work with and for. »
Still, Eric was eager to join Sundvold in a leadership role and work with Jon again. "My familiarity with Jon and his business and realizing the value of representing his business really appealed to me. Also, the opportunity to work in the small business world was an exciting challenge that I wanted to take on. I love the fact that in a small company, everyone takes care of everything all the time".
Although Jon and Eric's friendship and professional relationship began while Eric was working at MU, they met once before; and Eric is pretty positive Jon has no idea. Eric remembers first meeting Jon when he attended Norm Stewart's basketball camp in 1990. Jon was there with other former United players who came back to support the camp. They did a shooting drill together and Eric walked away with a signed pair of basketball shoes, with neither party knowing how their paths would line up going forward.
Eric believes that the experience he has gained in the banking industry will be very beneficial in his new role. There he had the opportunity to work closely with a variety of different companies, across many industries and of all sizes, giving him a broad perspective and behind-the-scenes insight into what it's really like. From there, he learned that there are many ways to "run the railroad" or manage the complex operations of a business.
He remembers the important lessons he learned from a former boss in banking who was once a former business owner. "Because of his past experiences, my former boss was good at connecting with business owners because he could say, 'I got Thursday night sweats when Friday is payday. "" From him, Eric learned more about understanding and relating to people.
While at the bank, Eric was also able to get involved in the community in a variety of ways, including joining the Job Point Board of Directors in 2015. Job Point is "the premier job center and community development company of Missouri". The organization helps prepare individuals to enter the job market and connects people to jobs by providing career planning and job placement services. Last year, Eric won the 2021 COMO Impact Award for "Most Influential Board Member" for his contributions to Job Point.
In October Sundvold will celebrate 25 years in business. Reflecting on the company's journey so far, Eric paid tribute to the COMO community.
"The company as a whole is another wonderful example of small businesses born in COMO, grown in COMO, and now transitioning beyond its founder," said Eric. "There are so many examples here because small businesses are so well supported here. Sometimes when you're in the community, you don't necessarily realize the value of what the community brings to small businesses because you're so used to having those businesses there.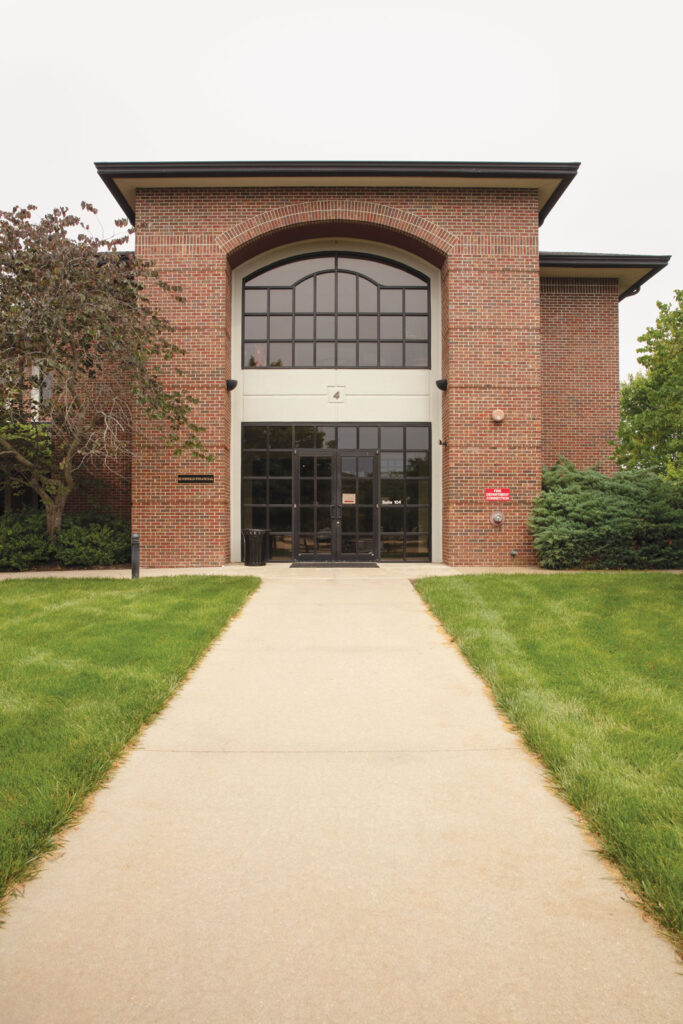 Sundvold Financial
1000 W. Nifong Blvd., #104
573-443-1000
sundvold.com