417 Magazine Best of 417 2022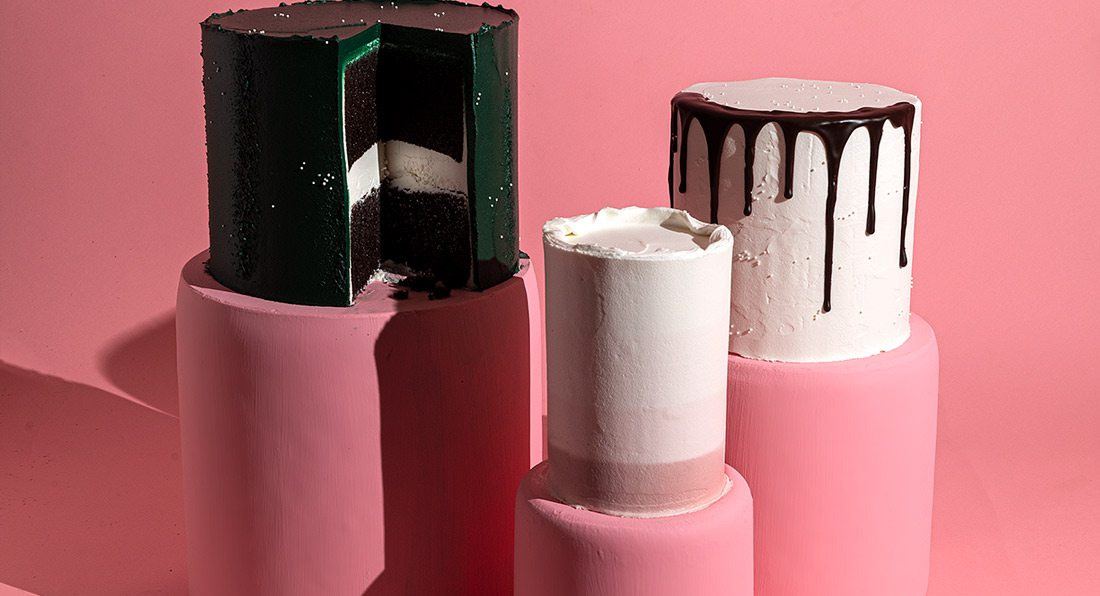 BEST DAILY CELEBRATION
Fancy Cakes from Charity Fent Cake Design
Can we all agree to make 2022 the year of celebrating the little things, all the time? One of our favorite ways to bring the fun is with one of the cute treats from Fent Charity Cake Designs (2648 S. Glenstone Ave., Springfield). The flavors are amazing.
THE BEST LITTLE BITES OF THE SEASON
Eurasia Coffee
On the menu at Culture Coffee from Eurasia Coffee Co. (445 E.Commercial St., Springfield), you'll find all your favorite coffee and espresso drinks, including a Slow Bar with concoctions like Chemex pour-overs. But it's the food that we find most interesting. The menu offers flavors inspired by the owners' travels around the world, such as the tikka wrap with hints of Indian flavors. Seasonal dishes are always favorites, like the smoky chili we tried in the fall that blew our minds.
THE BEST WAY TO EAT FRIED CALAMARI
Calamari from Level 2 Steakhouse
Fried calamari is the classic, crispy, indulgent app that's hugely shareable. We've had it in many different ways at many different restaurants, and one of the versions we like the most is at Level 2 Steakhouse (inside the Hilton Branson Convention Center, 200 E. Main St., Branson). Instead of the rings and tentacles you might expect to see, these calamari are cut into strips. They're thicker and more tender, with a light batter that adds just the right amount of crunch. On the side, you'll find a miso-lime mayonnaise for dipping.
BEST PATIO MAKEOVER
Team Tacos
We're a little obsessed with expanding Team Taco's patio (1454 E. Cherry St., Springfield). The small dining room is no longer open, and instead diners order at the walk-in window and can choose a seat from one of two outdoor patios. Both are fenced for a cozy atmosphere and one is covered. The result is more space for guests to sit and a bright and airy community vibe. Our favorite way to enjoy Team Taco? We grab BA Baracus tacos and munch on them in the shade of the covered patio on a hot afternoon.
THE BEST FLOATS
pineapple happiness
If you haven't visited the cute little building in Joplin that houses Pineapple Bliss (1021 E. 20th St., Joplin), you are missing something. They serve a variety of soft fruit flavors (plus dark chocolate), and you can choose to turn them into a super creative float. Maybe you want a soft serve of mango in pineapple juice with spicy chamoy on top. Or a grapefruit soft serve in a stubborn citrus, hibiscus and orange soda and freeze-dried Skittles on top. Whatever ingredients you put together, you know it will be creative, surprising and super Instagrammable.
BEST SUBTLE LATTE FLAVOR
Kingdom Coffee Lavender Sage Latte
With single-origin jugs and delicious in-house roasting, the coffee is amazing at Kingdom Coffee (211 S. Market Avenue, Suite 100; 2896 S. Lone Pine Ave, Springfield). And when we crave something a little sweet in our brew, they seriously deliver with their lavender and sage syrup. It's not too sweet, not too floral, and not too herbal. It's just the right amount of all of these things for a deliciously balanced latte indulgence that we really can't resist.
BEST VEGETABLE SURPRISE
Ozark Mill Restaurant Green Tomato Cake
When you think of the perfect dessert, do you think of microgreens and green tomatoes? No? Honestly, neither do we. Yet, somehow, these two things come together beautifully in The Ozark Mill's Green Tomato Cake. (at Finley Farms, 802 Finley Farms Lane, Ozark). This layer cake is the sweetest sage green hue thanks to its vegetable key ingredient, and the microgreen topping somehow works perfectly with this sweet concoction. If you're not sure if you want a vegetable in your cake, let us remind you how delicious carrot cake is. It's a flavor in that vein, but mellower and more subtle – and it's one of our favorite sweet local bites.
BEST MOCKTAILS
Tie & Timber Beer Co.
Usually it's the local brews and amazing alfresco dining that get us excited about Tie & Timber Beer Co. (1451 E. Cherry St., Springfield). But on a recent visit we were surprised by the well crafted mocktails that we didn't even know were on the menu. How did we miss them? They come in a handful of flavors, but the one we love is a mango concoction that's sweet, tart, and a little spicy thanks to the tart Tajin rim. It turned out to be bright, refreshing, and a super fun sip for anyone interested in a change of pace.
BEST SURPRISE IN KIMBERLING CITY
Lake Time Bistro
On your next visit to Table Rock Lake, be sure to stop for a meal at Lake Time Bistro (13272 Missouri 13 CD Suites, Kimberling City). This unpretentious little restaurant serves some really delicious food. Take for example the New Orleans Shrimp, with its savory broth, tender shrimp and crusty bread for dipping. Bonus: they also serve brunch on Sundays, so you can end your weekend on the lake there before heading home.